Garuda Apparatus Foundation A Training, February 2017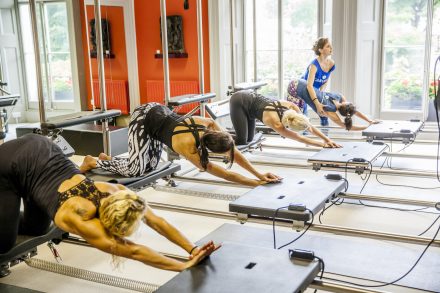 Are you a certified Pilates instructor? Have you experienced the Garuda Apparatus and want to incorporate it into your teaching repertoire?  Take the first foundational course in the Garuda Apparatus to start your journey of learning and Garuda discovery this February!
The Garuda Foundation concentrates on basic movement repertoire taking you through syllabi that prepares you for teaching movement at an elementary and intermediate level. Here the practitioner is trained in the philosophy and movement material and taught Garuda specific teaching skills. Foundation A is the preliminary teaching module which concentrates on certain aspects of the repertoire. It is in Foundation B that we conclude the Foundation syllabus and asses the practitioner on their comprehensive teaching skills. After finishing this course you will get 1 month free online access to the Apparatus DVD. Daily from 8am to 1pm. More information HERE.