Take a look at What's Happening at Garuda Studio !
We are delighted to be sharing with you all the wonderful courses & retreats we have on offer for 2018.Garuda Courses are now in hosted not only in London but Italy ,Spain ,France, Switzerland ,Canada ,USA and New Zealand – we really are growing into a Global brand.Its wonderful to see and we feel privileged to welcome so many exceptional teachers to our Garuda family.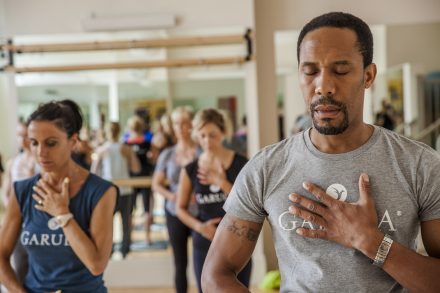 Our extensive programme of teacher training workshops will educate, inspire and create confidence in your own ability.We take immense pride in our teacher training academy and strive to offer the highest level of training and support and are delighted to be hosting top international, as well as our wonderful home-grown, talent of lecturers for a full vibrant year of learning.
Our 2018 teacher training program includes:
Garuda Teacher Training
Pilates Therapy
Comprehensive Pilates training programme (PMA accredited)
Bootcamps
Inspiration Day
Madeline Black's Immersive Body Training
Yamuna® Body Rolling
Deborah Lesson
Garuda Online Video Resources
Join our vibrant, worldwide community, visit www.thegaruda.net or call us on 0207 483 4644 for more information and to sign up for your teacher training workshops today!