Anja Dobler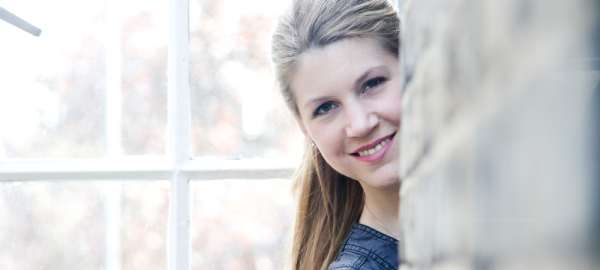 Anja is a highly experienced instructor who enjoys working with clients from a diverse range of movement backgrounds, ranging from beginners and people with movement limitations, to advanced movers. She has a focused and calm approach and works with a great level of enthusiasm, encouragement and attention to detail to help her clients achieve and exceed their health and fitness targets.
Furthermore she is the Course Leader for the Comprehensive Pilates Teacher Training Course at Garuda.
Following a lifelong passion for movement and dance, Anja studied Theatre Studies and Public Relations in her native Berlin, before completing her MA in Dance Studies in the UK, where she soon met James D'Silva, who introduced her to the Pilates method. With his encouragement, teaching and guidance she then became a fully qualified comprehensive Pilates Instructor. Anja is a certified member of the Pilates Method Alliance (PMA), a certified GYROTONIC® Instructor and a certified Buff Bones® Instructor. She is currently studying to become a Pilates Therapist.
Anja has been working and studying with James for many years, whilst he created and developed Garuda and became one of the first ever instructors fully qualified in his method. She teaches all levels of Garuda apparatus work, Garuda matwork and all auxiliary equipment, as well as the apparatus pre-training and Garuda Tara (Sling) for instructors. She aims to make sure all her clients enjoy a varied and challenging workout targeted to their specific needs; thereby increasing strength, tone and mobility as well as joy and confidence in movement.
ONLINE AVAILABILITY ONLY