Garuda Barre Advanced with James D'Silva
Date: 24th July 2020 - 29th July 2020
Venue: Garuda Studio, United Kingdom
Qualification: 24 PMA CREDITS
Price: £1150
For further details email: info@thegaruda.net
Status: Spaces available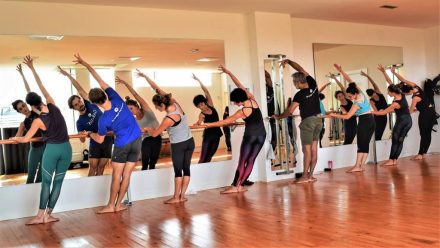 Following on from the Garuda Barre Foundation, Barre 1 will build on the original repertoire of Foundation Barre by adding deeper levels of complexity and variety to complete the Garuda Barre training.
Please note you must first complete Garuda foundation Barre to enrol in Garuda Barre 1.
After finishing this course you will get 1 month free online access to the Barre video online.
Location