What is Pilates Matwork & How Can You Enhance Your Teaching?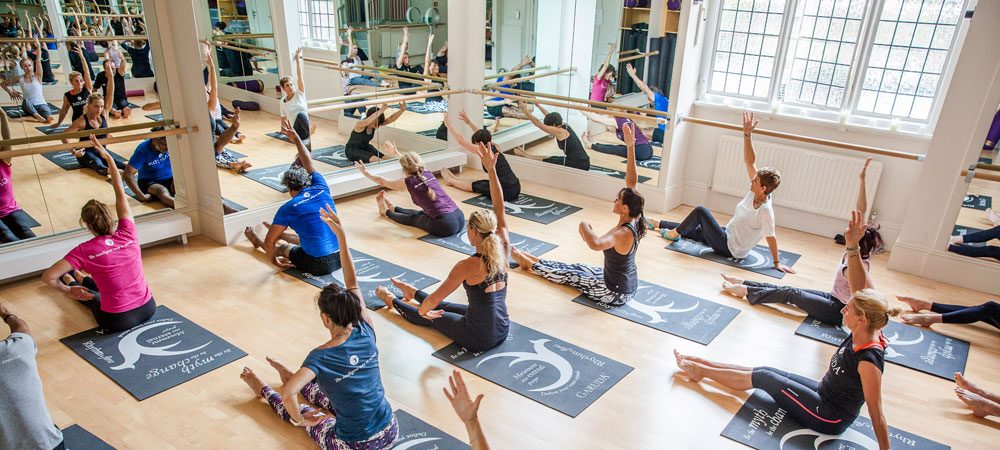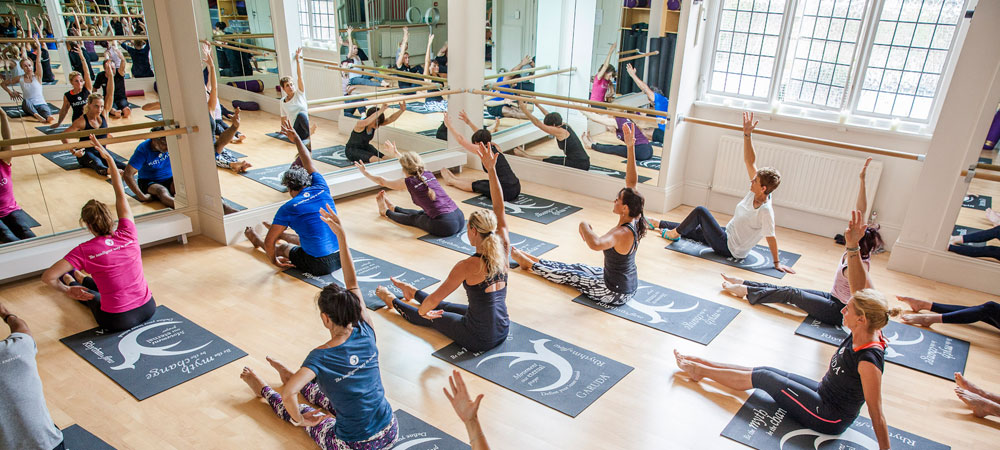 Pilates matwork is a versatile workout that many fitness professionals might already be accustomed to. 
However, what many don't know is that there is the option to teach Pilates matwork in an intelligent and contemporary way. Here, we discuss how you can enhance your Pilates matwork teacher training with Garuda.
What is Pilates Matwork?
As the name suggests, Pilates matwork is simply a low-impact exercise performed on a mat. The aim of matwork is typically to strengthen and lengthen the form by focusing on a broad range of muscle groups, particularly your core muscles. 
You might know that it was Joseph Pilates who developed Pilates and matwork was one of the original pieces of equipment used in his system. 
Today, it includes endless exercises that can be performed at any experience level, making it such a versatile skill to teach. Not only this, but its simplicity is priceless when it comes to teaching; all you need is your body, a little bit of space and a single mat. 
How to Enhance Your Pilates Matwork Teacher Training with Garuda
Whether you have already dipped your toes into Pilates matwork or it is entirely new to you, you can enhance your teacher repertoire with Garuda. 
Recognised by the Pilates Method Alliance for Continuing Education Credits, Garuda encompasses the principles of Pilates whilst reshaping traditional movements into contemporary approaches.
If you are interested in enhancing your Pilates matwork teaching with Garuda, here is our recommended journey.
1. Take a Pilates matwork course and gain a qualification
In order to begin your voyage into Garuda training, you must first complete a movement training qualification. This could include dance, yoga, personal training or Pilates. 
If you are currently not qualified in any of these areas, then a recommended step for those interested in Garuda matwork is to take a Pilates matwork course. 
This will help you delve into the movements and gain a basic understanding of some core principles.
2. Gain an understanding of the Garuda approach
Upon completing a Pilates matwork course, you will have the experience to know whether Garuda matwork is a suitable module to add to your repertoire. 
Keep in mind that whilst Garuda encapsulates the principles and movements in Pilates, they are by no means the same. 
The Garuda approach also encompasses the breathwork and asana practices of yoga and the athleticism of dance. Along with this, Garuda incorporates virtues that easily adapt to daily life; it inspires the body and mind inside and outside of individual workouts.
These are just a few of the principles of Garuda that you should be familiar with when making the decision to take a course. During your module, you will be exposed to the deeper learnings of Garuda, but having a core understanding beforehand will only catalyse your experience. 
3. Take the Garuda Foundation Matwork course
Once you are aware of Garuda's unique principles, you should feel ready to delve deeper into Garuda matwork with the Foundation course. 
During this extensive module, you will feel glimmers of Pilates matwork peaking through the movements and practices, however, you will also be exposed to what feels like a new world. 
Your movements will gradually build from the micro to the macro by isolating individual muscles, then moving to the myofascial lines they belong to. These exercises are devised to stimulate your client's mind whilst making their bodies the leanest, strongest and most flexible they have ever been. 
If you have a busy schedule and just simply don't have the time to attend scheduled classes, you can complete a Hybrid Foundation Matwork course. With our hybrid courses, you will be sent a professionally recorded course, and will still have the chance to attend a live zoom review session with James D'Silva at the end. 
Following the completion of this course, you will receive 25 PMA points and can add Garuda Foundation Matwork to your instructor portfolio.
4. Become a pro with the Seated & Standing course
Once you have completed the foundation course, the world of Garuda is your oyster. Our Seated and Standing course will only amplify your skills so you can further develop your teaching ability and expand your repertoire. 
We also have a Seated and Standing Advanced course to really extend your knowledge and further inspire your teaching of these disciplines. 
Begin Your Garuda Matwork Teaching Training
Are you feeling good about Garuda matwork and are keen to jump in? Sign up for our Garuda Foundation Matwork course. If you would like some more information before doing so, please feel free to get in touch with any questions.
Sign up for Garuda Foundation Matwork
Like the sound of Garuda but want to see what else we have to offer? Have a look at our Garuda Academy Courses.