Teaching Chair Yoga with The Garuda Approach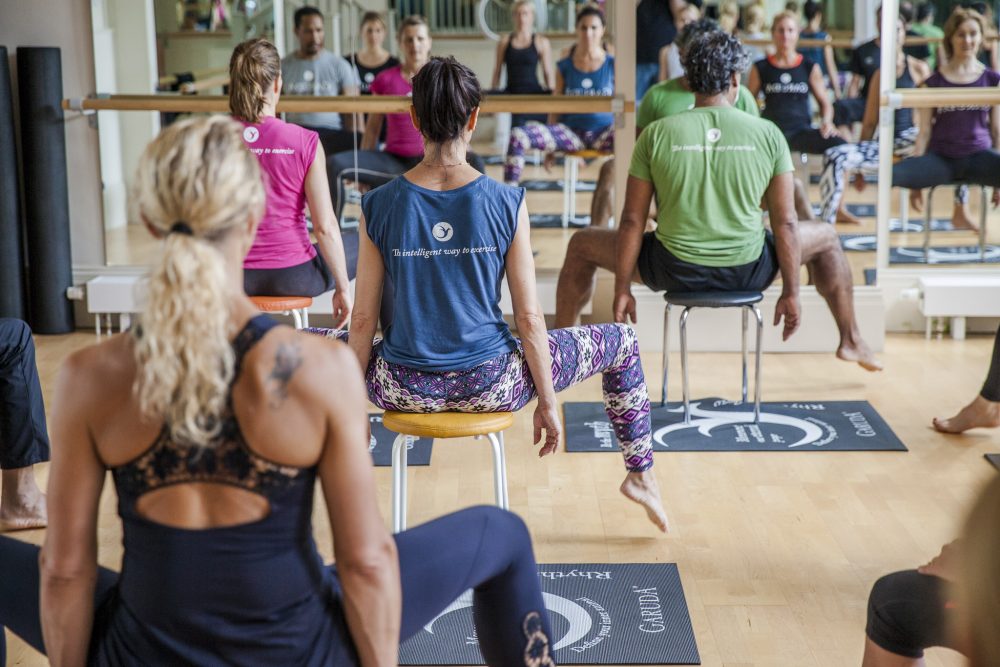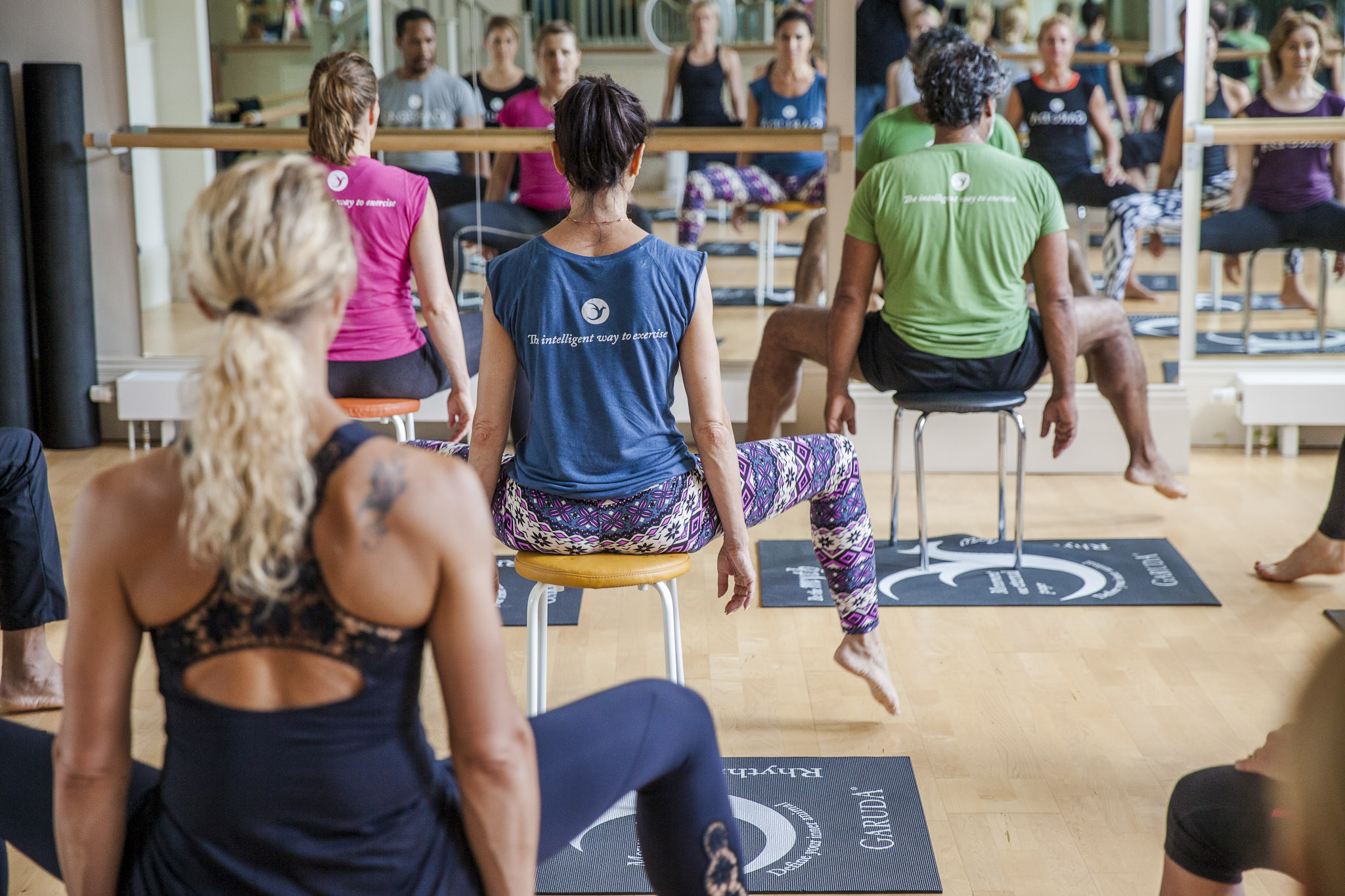 Chair yoga teacher training could be a great option for fitness professionals looking to support their remedial clients in a better way.
Whilst it is a popular option, introducing Garuda to this technique can add something unique and highly effective to your offering.
What is Chair Yoga and What are the Benefits of Teaching it?
Chair yoga was developed by Lakshmi Voelker-Binder in 1982. The practice offers adaptations of traditional poses with the added assistance of a chair, which you can both sit on and use as extra support for standing poses.
This exercise has many proven physical benefits. Although students remain seated for the majority of the sessions, it can improve their flexibility and strength, whilst reducing joint strain. This makes it ideal for those who want to relieve injuries, as it is a gentle yet effective workout.
Additionally, this also makes chair yoga a very inclusive workout. It is very adaptable to work for seniors or disabled students, allowing you to expand your client base and, most importantly, make a positive impact on people's wellbeing. 
How is Garuda Dhara (Chair) different?
These benefits can be observed within Garuda Chair. However, the modern and intelligent exercises used in Garuda are unique, ensuring that your remedial students can learn something new whilst allowing you to expand your repertoire.
The exercise is also more easily taught and adaptable for remedial clients. Whilst yoga teaches students to hold positions, Garuda moves through them. This means students experience a workout that can be bespoke to their ability and strength, whilst still being challenging and effective.
Garuda Dhara is also renowned for its spectrum of movements that, firstly, are adaptable and achievable for all, but secondly provide a formulaic approach that targets a variety of muscle groups. The system builds gradually from the micro to the macro, creating a well-rounded exercise. 
Those who, for example, suffer from injuries would find Garuda equally as effective as those who are professionals in a similar field:
"The beauty of the Garuda Method is it can be applied to a whole range of people – the professional athlete, the dancer or to those who have rarely exercised in their life." 
– Elizabeth Conway
How to Start Teaching Garuda Chair (Dhara)
1. Check that you have the required qualifications
Have you completed any movement training qualifications? This could include personal training, dance, yoga or Pilates. 
If so, you are eligible to undertake our courses. If you are unsure whether you qualify, please don't hesitate to contact us. 
2. Learn more about Garuda
Being such a unique practice, it is beneficial to immerse yourself in our Garuda principles to truly explore how Garuda can add value to you and your students. Although you might already be accustomed to the elements of yoga, Garuda is a hybrid method and should be taught as its own entity. 
If you are really looking to indulge in the approach, our Foundation Matwork course is ideal for those who are curious to learn the fundamentals of Garuda in all its glory. What you learn here will also be extremely valuable for your Garuda Dhara course, and will show you just how beneficial Garuda will be to a spectrum of your students.
However, if you prefer to dive right into Garuda Dhara, this is also an option, as we do not have any Garuda based prerequisites to take this course. 
3. Take the Garuda Dhara Teacher Training Course
Whether you have taken a Garuda course previously or you are yet to dive into Garuda, you are welcome to take the Garuda Chair course to become a Garuda teacher. You will gain a qualification as well as PMA credits after learning the following:
The core movements within Garuda Dhara and how to easily adapt them

Energy work and meditative practice

Aspects of ayurvedic massage and marma point work

How to flood your clients with confidence
4. Continue your journey with Garuda
It is uncommon for Garuda teachers to limit their learning to one aspect of Garuda. We believe that you begin a lifelong voyage of discovery when you enter the world of the Garuda approach, with so much to learn and investigate.
You can provide your clients with a truly immersive experience by expanding your repertoire and practising Garuda yourself. In doing so, it will add inspiration to your teaching as well as your daily life, creating a cycle of exploration.
Become a Garuda Dhara Teacher
You can sign up for our Garuda Dhara course now, or if you have further questions, please feel free to get in touch so our team can support you in the best way possible.
Sign Up For Garuda Dhara (Chair)
Want to learn more about the other techniques we offer? Head over to our Academy page to see all of the courses available.