The Difference Between Pilates Bands and Garuda Mala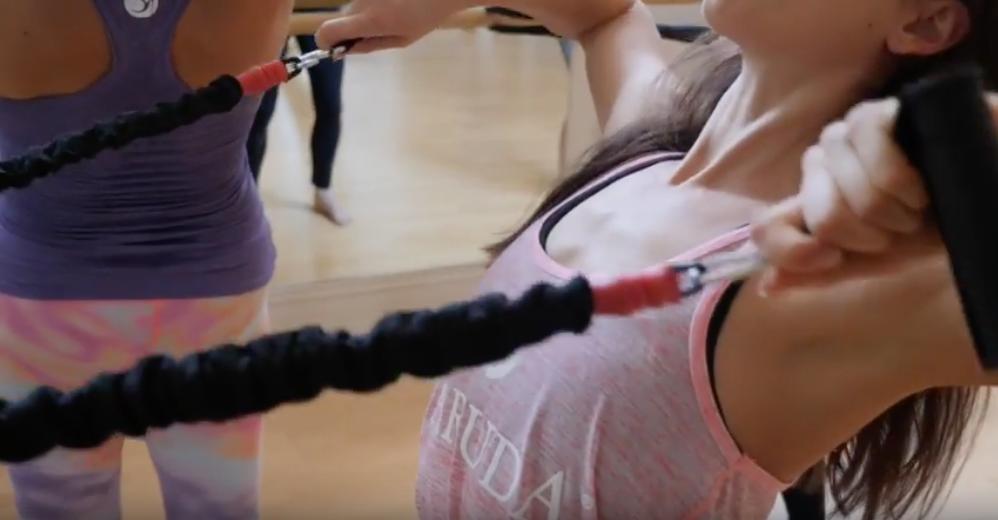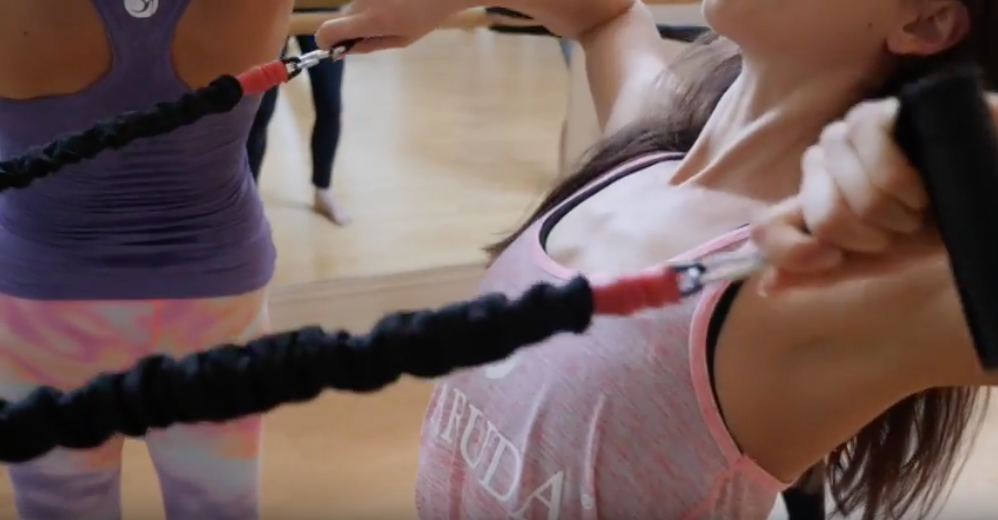 Bringing a mix of equipment into your exercise routine has an infinite amount of benefits to your physical health. Not to mention, it allows you to be challenged and take your fitness journey to the next level.  
One of the most popular pieces of equipment are the Pilates bands, as they are highly versatile, cost-effective, and store easily for at-home workouts. 
They also allow for a variety of nourishing and challenging movements, adding extra resistance to typical Pilates exercises. At the Garuda Studio, we have incorporated these bands into our repertoire as 'Garuda Mala'. 
In this blog, we will dive deeper into why Pilates bands are a great addition to your daily workout routine and how Garda Mala differs from typical band exercises.
Understanding Pilates Bands 
Pilates bands, also called resistance bands, are mainly used for stretching, toning and strengthening muscles. Their elastic material makes them easy to use but also creates tension, allowing your muscles to be highly engaged while using. 
The main benefits of Pilates bands are that they allow you to focus on your control, which brings a mindful element into your workout. This is because the more 'free' you are with your movements, the more effort you need to put into controlling them to make sure you're doing it right. 
Other benefits of the Pilates bands include:
The possibility to explore full-body exercises
It's easy and safe to learn 
The bands are light and portable, making it possible to work out even while travelling
It allows for easy progression, as you can have as little or as much tension as you'd like
Above all, it comes down to practising and understanding what your body needs and what it doesn't. This is why bands are so effective
Why Practise Garuda Mala 
With the Garuda technique, you get all the benefits of Pilates bands plus an understanding of a more intuitive way to exercise. 
In its essence, the Garuda technique is focused on controlling your body through precise stretches and actions. It places an emphasis on smooth, seamless movements without any stress on the joints.
When you combine this with resistance bands, you have a system that is more effective and allows you to define spirals and create space and length out of each movement. They especially work on a coil and recoil action. Thus, defining the different plains and possibilities of movement. 
In summary, the combination of the Garuda technique along with the bands allow for a revolutionary workout is challenging to both the novice and the advanced practitioner. Band work on Mala has become an integral tributary of the Garuda repertoire.
How to get started 
If you are interested in purchasing Garuda Mala resistance bands, you can find them in our online shop. They are used in our LIVE online classes, including Barre, Apparatus and Matwork classes. We have 2 resistant tensions, light and medium.
If you are a fitness professional looking to add a new technique to your repertoire, we offer training options in our Garuda Academy throughout the year. Visit our academy page to keep an eye out on up and coming workshops. 
If you have any questions, we invite you to get in touch with us.