The Garuda Academy – Pilates for A New Generation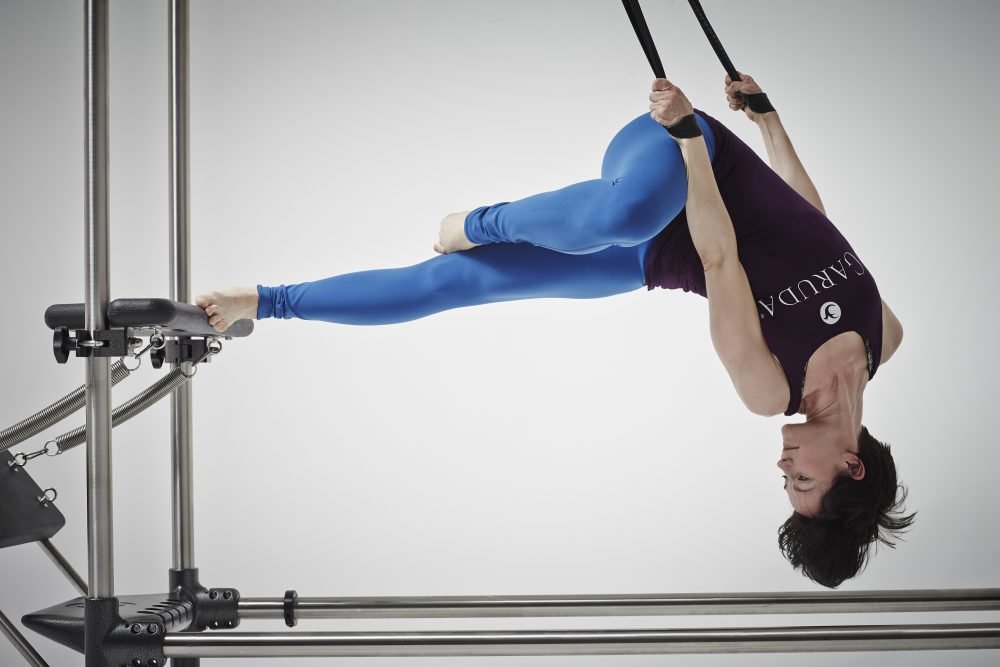 The Garuda method was developed by James D'Silva, fitness coach to Madonna, Trudie Styler and many others, Garuda has something for everyone and every fitness level. It offers its practitioners more than just a workout, but a journey into something far greater. 
If you are interested in joining this ever-growing community of worldwide fitness enthusiasts, we invite you to read on.
Understanding the Garuda Method  
Our technique has been described as the 'new body development experience' that's taking exercise and rehabilitation to a new level.
Garuda is a holistic, organic approach to movement which concentrates equally on flow and rhythm. It has the clarity and mindfulness of Pilates as its core, plus the economy of the form of Alexander Technique, the self-perception of Feldenkrais, the spirituality of yoga and the enjoyment of movement in dance.
It develops strength, flexibility, coordination, endurance and flexibility, resulting in a stronger, leaner body, improved posture and true ease of movement. It's also an excellent cardiovascular workout as well as focusing the mind and offering relaxation within an exercise.
First developed at the Garuda Studio in London, Garuda is now spreading all over the world and is being taught in the USA, Europe, Australia and beyond.
Specially Designed Equipment
Using the specially designed Garuda apparatus, foam roller, or other equipment, you'll learn how to control your body through precise stretches and actions, placing an emphasis on smooth, seamless movements without any stress on the joints. 
Our equipment aims to allow your body to move more naturally and not in such a way that is restrictive or forced. Our equipment is adaptable for different fitness levels and is perfect for teachers and users alike.
Most importantly, the Garuda equipment is fun to use. It is a playground that allows you to explore your abilities in a safe and effective way while challenging you to become the strongest and leanest version of yourself. 
More and more fitness professionals are using Garuda in their classes as it not only delivers great results but allows them to constantly evolve enjoyably and interesting new exercises.
You can discover our range of equipment here. 
What people are saying about us
"James D'Silva is a Genius"
Madonna, singer, actress, entrepreneur
"The Garuda is a uniquely excellent training tool which can transform your body shape."
Trudie Styler, actress, director and producer
"Garuda is the future in training and fitness.'
Emilios Alexandrou, Pilates teacher, Cyprus
"Nothing I have ever done (kickboxing, aerobics, yoga, or running) has made my butt so perky or my stomach so tight!"
"Garuda is an exercise for thinking people and you are never bored. It's life-changing."
"Garuda has breathed new life into my teaching as well as my own practice. It is such cool
apparatus."
Anna Freeman, actress, dancer, Pilates instructor
"I recommend Garuda for rehabilitation, core strengthening, body awareness and coordination,
flexibility and general fitness. It is not only the best of its category, but it's also fun. "
Boniface Verney Carron, Osteopath
Try Garuda 
Want to try Garuda for yourself? You can find our recorded classes below, or you can find a class now to try Garuda in a studio near you. 
Find a group class at our London Studio
Interested in becoming a Garuda teacher? You can find all of our academy courses below:
Upcoming Teacher Training Courses
Got any questions? Contact us here.