Understanding the Benefits of One to One Lessons with Garuda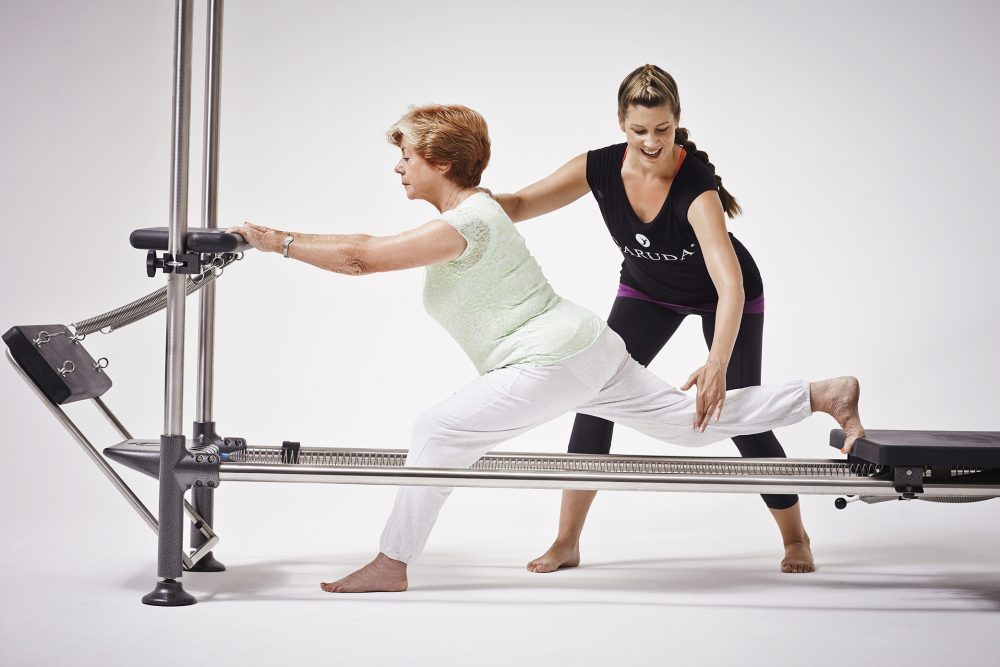 As Garuda is a lifelong commitment, it is vital to us that we provide a variety of avenues of learning and training.
Some thrive in a group class when it comes to daily practice, while others prefer one to one lessons with Garuda. 
Whether you are committed to the routine practice of Garuda or you are interested in teaching our method to your students, there are many benefits to a one to one lesson setting using the Garuda technique. 
1. It caters to all levels 
Group classes are often labelled as 'Foundation' or 'Advanced'. Whilst this still allows teachers to deliver classes tailored to different skills and abilities, one to one workouts can pinpoint individual strengths and weaknesses. 
Private lessons will catalyse your journey of investigation with Garuda by providing you with more time to discover movement that is suited to the comfort levels of you or your students.
We aim to educate, nourish and instigate a sense of learning and confidence. This means that any of our one to one lessons will fill the practitioner with an abundance of new and improved knowledge and techniques that are bespoke to individual capabilities.
2. Take a deeper dive into your body & mind
A key principle of Garuda is forming a deep connection between the body and mind. The mindful thinking you indulge in during a Garuda class will inspire you throughout your day to day life. 
Therefore, receiving or giving a very in-depth and personalised lesson can enhance this. You will be able to learn more about their own body and mind and discuss unique ways of thinking.
3. Learn at your own pace
Having the opportunity to learn at an individual pace is important to many. A unique discovery of movement allows you to learn more about your own capabilities.
With Garuda, there is the freedom to explore and experiment, which should both be done in your own time. This is, of course, best achieved through one to one lessons. 
You might find that this helps you to master the Garuda method more quickly, as our principles encapsulate self-expression.
4. Have lessons that work with your schedule
Life can sometimes get in the way of being able to attend scheduled group classes, which means you can fall behind on your fitness goals. 
By attending one to one sessions, your lesson day and times are entirely up to you, so you don't need to worry about changing your schedule for a class. 
If you are teaching one to one lessons, your students will appreciate that they have the flexibility to schedule them when it makes sense. 
Interested in teaching Garuda?
If you are a fitness professional looking to challenge your students, we offer a variety of different courses in the Garuda Academy. 
Here is more information about the best path to take to become a Garuda instructor.