Garuda Partner Work & Pranayama with James D'Silva
Date: 13th March 2020 - 15th March 2020
Venue: The Garuda Studio, United Kingdom
Price: £550
For further details email: info@thegaruda.net
Status: Spaces available

Partner Work
Partner work explores the concepts of grounding, rooting, pulling, pushing and creating space in the joints through traction work.
Garuda inspires strength, flexibility and coordination in movement. Here, you work with your partner on opening up the body through traction, support and alignment. This challenging course develops better hands-on skills as a teacher.
Pranayama
Using the yogic tradition of breath control, this workshop informs the participants on different breathing techniques. One learns about the marriage between breath and movement and works specifically on using this union in a meditative fashion.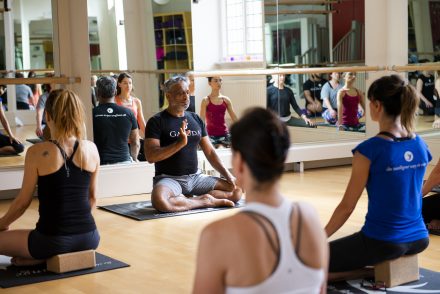 Dates: 13th – 15th March | 9am – 1pm
Price: £550 – payment plans available
Location