Garuda Chakra (Foam Roller) and Why it's a Wheel of Discovery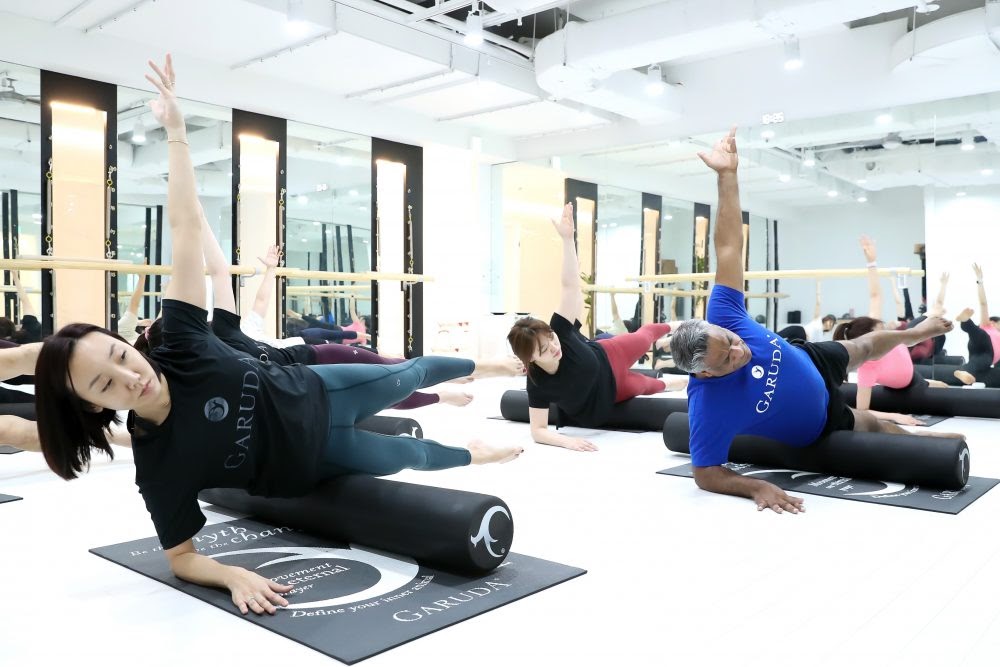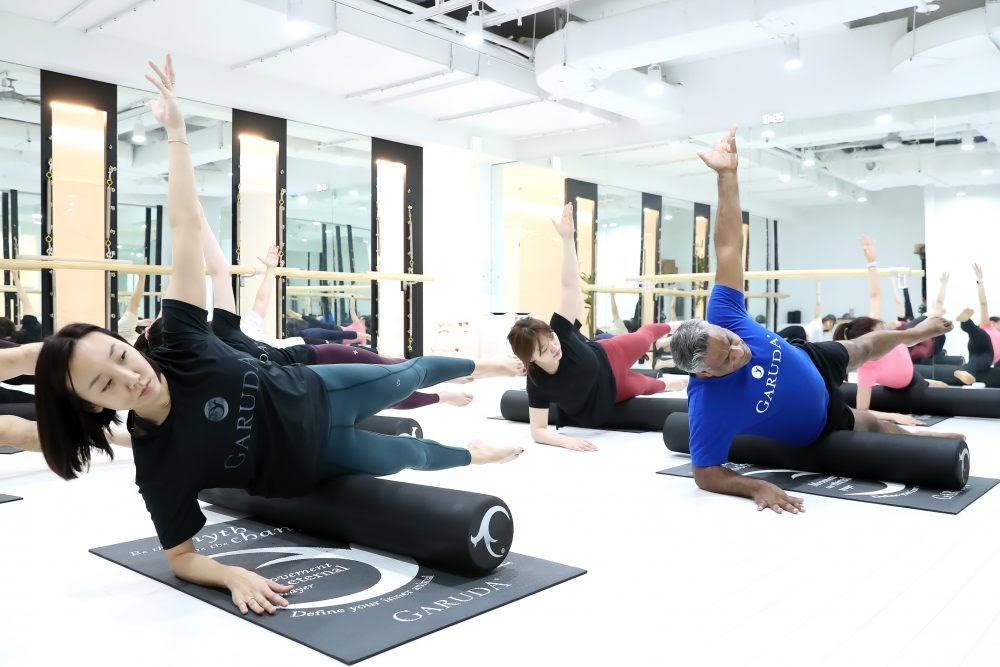 One of the most well-known techniques that we teach at the Garuda Studio is Garuda Chakra, or foam roller. 
Apart from its numerous physical benefits, which we will cover in more detail below, it is also a technique that has brought mental and spiritual peace to all who practise it regularly. 
If you are interested in trying a Garuda Chakra class or even attending one of our courses, then we invite you to read through this brief introduction to the technique and why it's considered as a 'wheel of discovery'.
Understanding Garuda Chakra
The word, 'Chakra' aptly described as the 'energetic wheel', is a technique that promotes an opening, lengthening and strengthening form of movement.  
What makes it so nourishing, is the fact that it carries the traditional benefits of the foam roller, which is an SMR (self-myofascial release) technique. Not only does it reduce tight muscles and inflammation, but it also promotes pain relief (especially with back pain), increases range of motion, and improves the overall feeling of relaxation and peace. 
These traditional benefits combined with the carefully crafted Garuda repertoire make Garuda Chakra a highly specialised and intelligent form of movement to work into your fitness routine. Not to mention, the Garuda foam roller has been cleverly developed to our own specifications to allow for a better range of motion and back support.  
We have also ensured that the technique allows the practitioner to make the movement material as simple or advanced as they would like it. This makes it accessible to all fitness enthusiasts to practise, or even for movement professionals to include in their daily teachings. 
Above all, this technique has been designed to challenge ourselves whilst engaging our mental and physical prowess. This is why Chakra has considered the 'wheel of discovery' – it is the energetic wheel that engages your physical, mental and spiritual well-being.
Getting involved with Garuda Chakra 
If you are interesting trying Garuda Chakra for the first time, we highly recommend you take part in one of our live or recorded classes that will allow you to get familiar with the technique and discover it's benefits.
Our live classes allow you to connect and keep in touch with your Garuda family from the comfort of your own home. 
Discover our range of live classes here
We have selected the best of our live Chakra classes to bring you a wonderful selection of recorded classes for you to access on your own time. It's ideal for when our live classes don't match your day to day schedule. 
Discover our range of recorded classes here
If you are interested in taking your Garuda Chakra knowledge further, be sure to sign up for our Chakra course, starting at the end of July. For more information, visit our academy or get in touch with us using the email address below. 
Become a Garuda Chakra Teacher
Interested in expanding your repertoire with the Garuda Chakra? Offer Garuda Foam Roller to your clients by completing an upcoming course below.