Meet Our Garuda Master Trainers: Introducing Rosa Núñez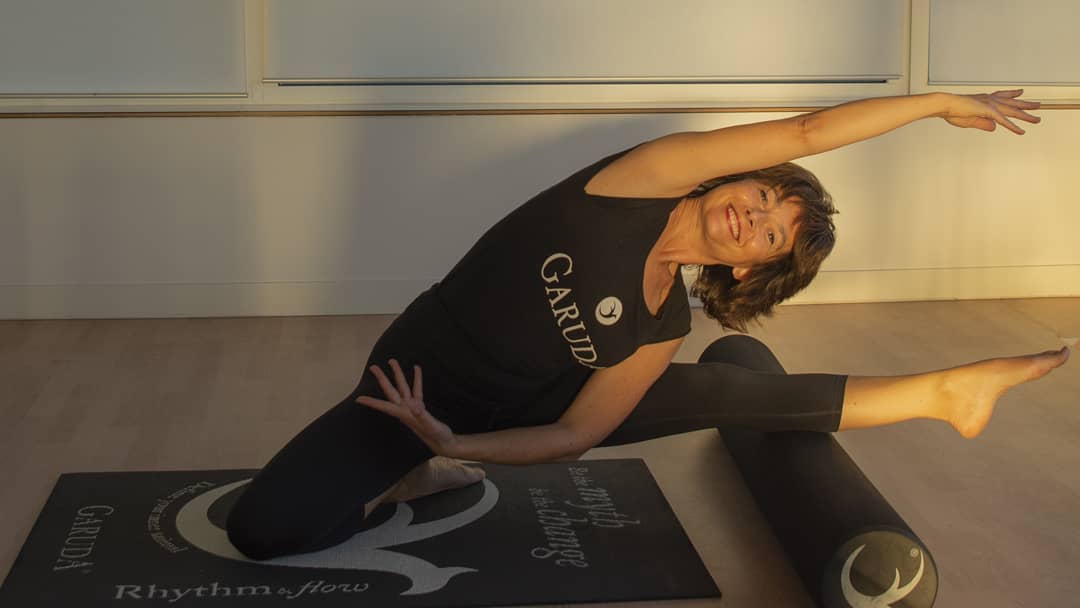 Let us introduce you to our Master Trainer for Spain, Rosa Núñez. 
Our Master trainers combine a wealth of knowledge and will guide you on your journey to fulfil your full potential. 
We were given the opportunity to hear the details of Rosa's incredible journey with Garuda. Follow Rosa on Instagram, to keep up to date with what she does.
What were you doing before you discovered the Garuda method?
"I am a dancer, choreographer, and Ballet Teacher graduate from the Dance Superior Conservatory in Seville. I directed my first little MEC authorised Dance Centre in 1987, training several future dancers for 15 years as well as divulging the dance scene in Santander creating many different choreographies for them.
In 2004, I started my journey with the Pilates Method and trained with International bodies such as Stott Pilates and Body Intelligence International (Guideon Abrahami).
My career is a constant search for personal growth and for a better understanding of the body in a holistic way. My eagerness to find answers made me keep looking until Garuda appeared in 2016."
How did you come across Garuda and what drew you towards it?
"A friend told me about the method, I looked for videos on the Internet but the training was not available in Spain at that time.
It all started in 2016 when my daughter Claudia who was studying in London, on a visit, took me by surprise to James's studio.
It was a totally unforgettable experience. That same day I took a class that James had reserved for me. Of course, I came back every single day despite only being on a short stay in the city. 
Both James and his method completely enchanted me. It was a beautiful way to get around and the work made a lot of sense. It was love at first sight…haha!
I returned to Spain with the idea of taking Garuda and spreading it in my home country."
How has the Garuda method changed your life?
"To put it simply, it has changed a lot!
In terms of the physical side, my body is more flexible and stronger. I have much more mobility in my spine and ribs. I breathe better, I move better.
But Garuda is so much more than physical fitness. Garuda is a tool that allows you to live each class as a journey that reconnects you with your spirituality.
The union of breathwork, physically and spiritually, leads you to greater harmony, peace and also self-confidence. You gain great respect for the temple you have.
Aside from personal change, I see change and improvement among my clients every day. It is a constant recharge."
How did you find the experience of becoming a Master Trainer?
"The experience has been a wonderful mixture of gratitude for the trust that James D'Silva has placed on me, along with the enormous responsibility of creating the pool of future instructors, who in turn, will teach their clients.
I've also experienced great satisfaction in seeing how the students understand and fall in love with the method."
What do you love most about being a Garuda Master Trainer?
"I love the way in which I have to continue investigating each movement to transmit it honestly and see the way in which the instructors grow.
I am also always happy to see how they receive the teachings, with the hope that they have found the answer to their search in Garuda. It's so rewarding.
It brings me great joy to see how this precious Garuda Family is growing little by little, nothing compares."
What is one piece of advice you would give to anyone wanting to become a Garuda Trainer?
"You have to be brave to move forward, self-demanding to grow and honest to transmit.
The method requires constant study but it is infinitely rewarding.
Learn from our Master Trainers: Become a Garuda teacher
Did Rosa's story inspire you? If you're already a fitness professional, you're one step closer to becoming a Garuda teacher already.
If you are based in Spain or would love to experience the Garuda Method with Rosa, you can find her upcoming classes below.
Rosa's Upcoming Teacher Training 
Alternatively, you can get started with Garuda straight away and become a Garuda teacher in your time with our hybrid classes. Find out more about them below.