Garuda Academy Online Teacher Training: Why Choose Hybrid Courses?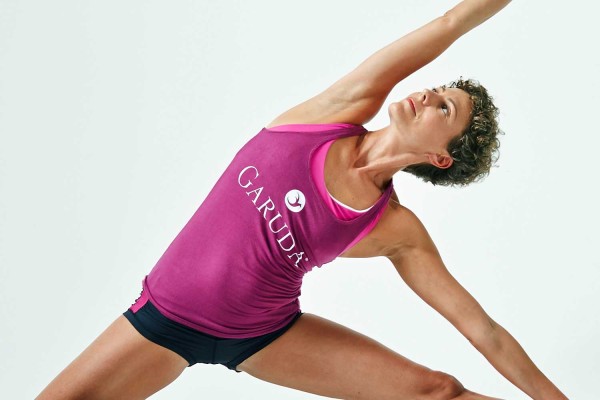 Typically, pilates-style online teacher training courses are limited to an instructor delivering classes over Zoom. With the Garuda approach, we offer similar courses, however, we know that traditional methods do not accommodate everyone.
Garuda online teacher training: What are our new hybrid courses?
At Garuda, we understand that live classes are not suitable for everyone.
Whilst some might simply have demanding schedules, others may thrive when completing self-paced learning. Much like the Garuda repertoire itself, our solution needed to be innovative.
Hence, we are pleased to be introducing our new Garuda Hybrid teacher training courses. Unlike our live online courses, you will be sent a detailed and professionally recorded course to complete within your own time.
After completing the course independently, you will then attend a live online session hosted by James D'Silva. In this scheduled time, you will have the opportunity to receive feedback, ask questions, discuss the course with peers and, of course, practise what you have learnt.
What do you receive in Garuda hybrid courses?
To summarise, here is what you will receive with every Garuda hybrid course that you complete:
Pre-recorded sessions that cover the entire course
Resources to support your learning
Group review session with James D'Silva
Access to our teacher subscription, including one month of free access
The benefits of Garuda hybrid courses
Schedule your learning to suit you
Life is an individual journey filled with obstacles, and sometimes there is simply not enough time in the day to make extra commitments. This can be frustrating for many, especially when it comes to pursuing a passion.
We often refer to Garuda as a lifelong voyage of discovery, and we, therefore, want everyone to be able to embark on their personal journey with Garuda. Our hybrid courses allow you to schedule learning time when it best suits your schedule, so life's obstacles won't prevent you from missing out on key learning.
Learn at your own pace
As many of us have come to realise throughout life, learning is a unique phenomenon for everyone. It is natural for us each to learn at different paces, which is why we are now providing this option for teacher training courses.
Self-paced learning ensures that you can focus on areas you find most challenging, whether that means perfecting a technique or considering how to best inspire your clients. You are able to breeze through aspects of the course you are comfortable with, allowing you to use your time efficiently.
Use resources created by professionals
Whilst the option to learn at your own pace is evidently beneficial, it can become overwhelming without access to sufficient resources. Our hybrid courses are brimming with enriching content to support your independent learning.
The sessions themselves are pre-recorded by James D'Silva, our founder, so you can rest assured that your course materials are expertly created with your best interest in mind.
Review your learning with peers and teachers
Though independent learning can improve motivation and confidence, most people require supervision to some extent to solidify their knowledge.
This is where the interactive part of the hybrid courses come in, as you have the opportunity to socialise with peers on the same course.
This live video call will ultimately elevate your knowledge by allowing you to openly discuss and practice your learnings with a Garuda master trainer.
Continue to be supported by Garuda
After completing your course, you will continue to receive support in order to catalyse the introduction of your new course offerings. It can be difficult to market yourself as a fitness professional, so we will provide you with marketing materials to help.
Additionally, creating content for your clients can be time-consuming, so you will have access to training videos to match your completed repertoire.
Get started with Garuda Hybrid Courses
Ready to try a Garuda Hybrid course? You can sign up for our latest course below, or contact us if you have any questions.