How to Get More Fitness Clients with Garuda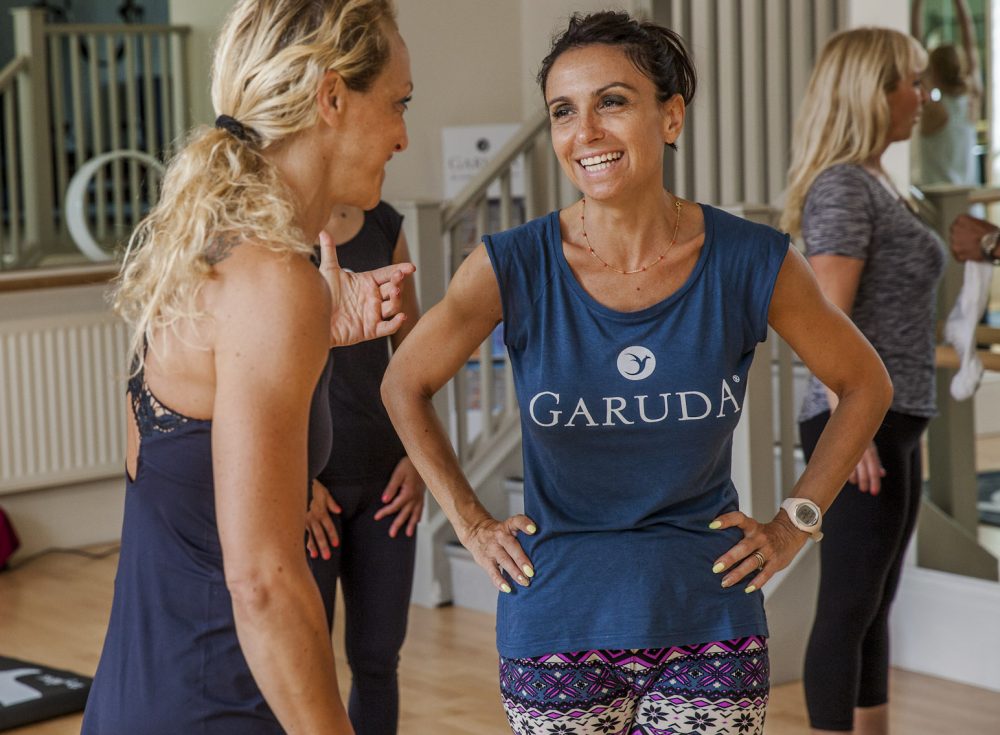 As a fitness professional, there is no secret formula to being successful. Rather, we believe that a career in fitness should be a personal journey that is measured by personal milestones and the clients you influence along the way.
However, if part of this journey is to expand your customer base, there are certain steps you can take that can help. This includes expanding your repertoire with Garuda. 
How can Garuda help?
At its core, Garuda is a hybrid technique that encompasses elements from multiple fitness methods. It encapsulates the principles and breathwork of Pilates and yoga and the athleticism of dance. 
This means that Garuda simply makes sense to people who are already familiar with these methods and offers them a unique spin that can help them take their training to the next level.
Aside from the physical workouts, Garuda is also a lifestyle that inspires the mind and body every single day. This tends to resonate well with clients, especially if they are looking for an instructor to support and inspire them during a major lifestyle change or recover from an injury. 
Finally, the techniques are highly adaptable to suit people with different fitness levels. This means you have the opportunity to take on a wide variety of clients, helping you to achieve this goal of expanding your influence.
Ready to Get Started with Garuda? 
If you are thinking about becoming a Garuda Instructor, then there are a few key steps we recommend to help set you up on the right path.
1. Establish your goals
As a fitness professional, it can be easy to go down paths that might stray away from your individual goals. You will find that the more passionate you are about what you teach, the more naturally you will gain new clients. 
With that in mind, take the time to consider both your personal and business goals. You might want to have a fresh start and offer a new service to gain an entirely new clientele. Or, you might prefer to build upon your existing customer base with new classes that are still suitable for loyal clients. 
Both of these opportunities are possible with the Garuda approach. There is a lot of passion to be found in becoming a Garuda teacher, as well as an excellent opportunity to gain new clients. 
2. Consider your target market
A great place to start when increasing your customer base is to reevaluate who your target market is. Without identifying and understanding your target market, you won't be able to successfully reach the right clients. 
Understanding this will also help you to decide which Garuda courses will be the most beneficial and lucrative for your new and existing clients. 
The Garuda approach is ideal for both broad and niche target markets. Every technique is adaptable to experience and ability. So, whether you teach highly active or remedial clients, there are techniques for all with Garuda. 
3. Complete a Garuda training course
Now that you know your goals and you have clearly defined your target market, you have everything you need to select a Garuda course that you would like to teach. 
Our recommended starting point is the Foundation Matwork course, which will teach you the fundamentals of all Garuda techniques as well as the principles of our approach. 
However, you are free to start with any of our auxiliary courses if you feel they will be best suited to your clientele. These include: 
Once you have completed any of these courses, you will be certified to teach the course to your clients. You can learn more about our recommended path to becoming a Garuda teacher here.
4. Incorporate the correct Garuda equipment into your studio
As a Garuda teacher, a great tactic to get people asking about your new class offering is to set out new equipment in your studio. All Garuda equipment and apparatus are elegantly designed to look professional to elevate the look and feel of your studio.
Garuda equipment is also uniquely designed for Garuda, so those who are not familiar with Garuda will likely not have seen equipment like this before. This is bound to kick-start conversations about what it is used for, and the benefits of using it.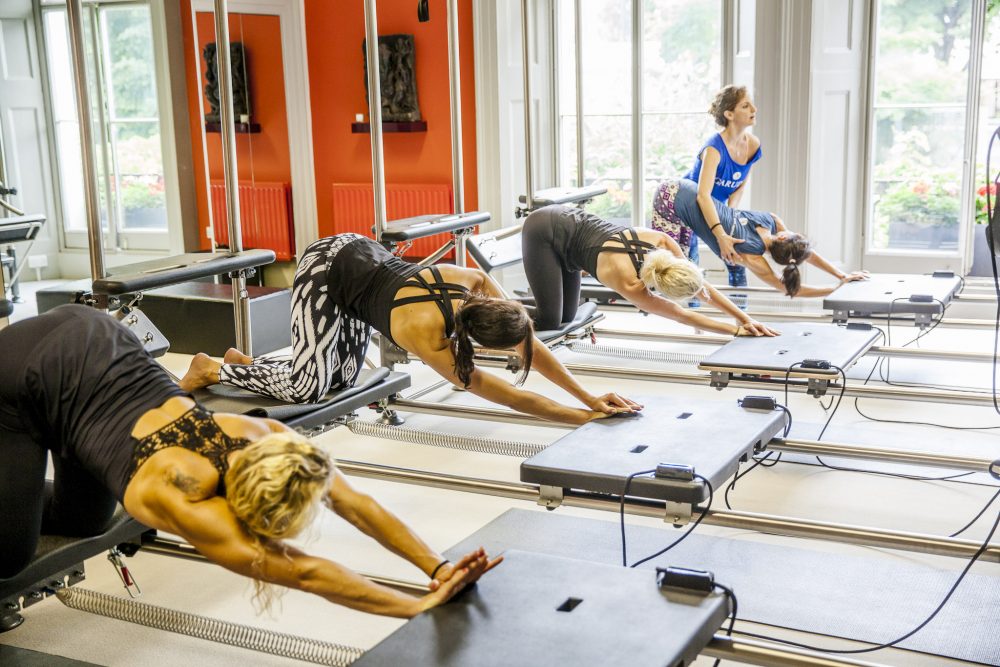 5. Offer both in-studio and online classes
The luxury of Garuda is that some courses do not require a lot of equipment. In fact, most equipment is accessible for home use, with the exception of our larger machines. 
Following COVID-19, online classes have become a popular way to work out. They are ideal for clients who can't make it to in-studio classes or who simply don't live near any studios which offer certain classes. 
Offering Garuda online classes will massively increase your number of potential clients. In fact, Garuda is taught and practised globally, so there is a big opportunity to reach a lot of new customers.
6. Use our Garuda instructor marketing materials to promote your classes
Having an online presence as a fitness professional has practically become mandatory in today's world. Finding the time to promote your classes on social media, a website or by email can be difficult, but it really can positively impact your growth. 
As a Garuda instructor, we'll provide you with access to marketing materials to save you some time and guide you in the right direction.
7. Expand your Garuda repertoire
Garuda is a lifelong voyage of discovery, so once you and your clients begin, it only makes sense to continue learning and growing with Garuda. 
Expanding your repertoire is an excellent way to continue growing your client base. Introducing new techniques and movements will help you to retain existing clients, whilst attracting new ones. 
With a broad variety of courses to choose from, you are still free to make decisions based on your own personal goals, as well as your business goals.
Get started with our Garuda Academy
If you believe the Garuda approach can help you achieve growth, then why not start your journey with us now? You can browse our academy to find a course that will suit you.
If you would like to discuss your goals further, or simply have any questions, please do not hesitate to contact us here.