How to Post About The Garuda Method as a Garuda Teacher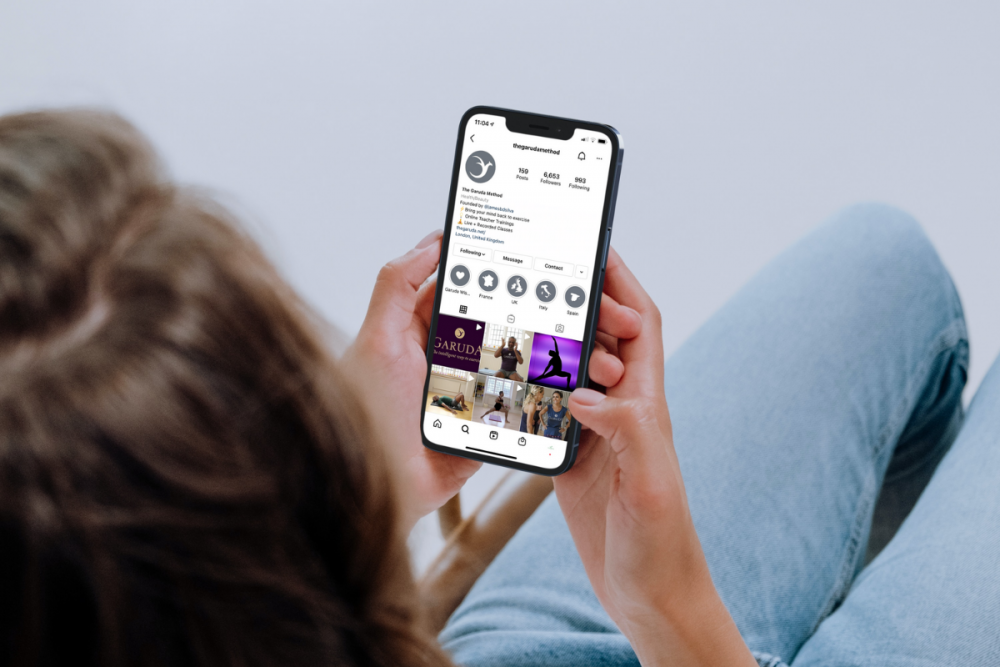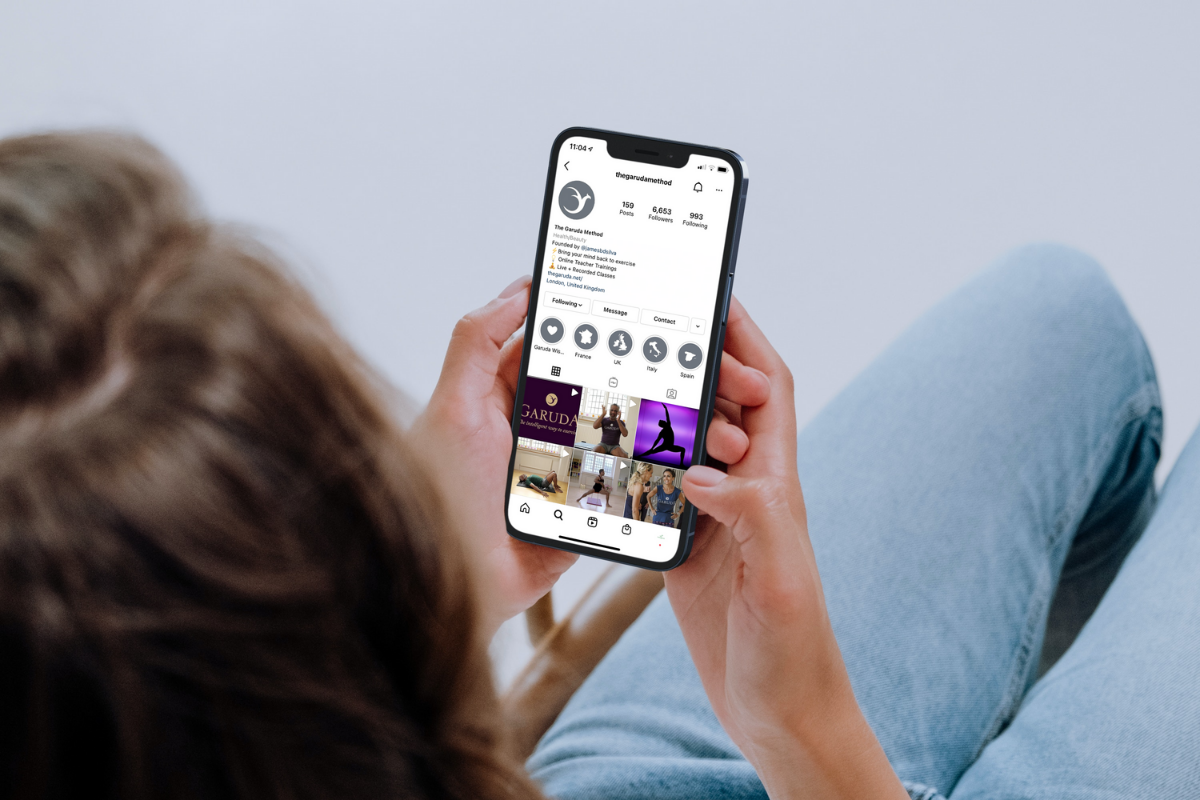 Now that you're a Garuda instructor, marketing your classes through social media is integral to
expand your client base, distinguish yourself from your competitors and establish yourself within the Garuda community.
With that in mind, we've broken down everything you need to know about using social media as a Garuda teacher.
Thinking of becoming a Garuda teacher but aren't sure where to start? You can read this article to find out our suggestions on the best path to take. This will enable you to teach Garuda classes.
Why is it important to mention Garuda?
Although Garuda shares some similarities to the likes of yoga, Pilates, barre and other forms of exercise, Garuda is entirely its own entity. This means that we want to clearly distinguish ourselves from other methods, which will help you to exhibit your unique repertoire.  
Additionally, becoming a Garuda teacher, first and foremost, means that you are passionate about positively and accurately spreading our values and principles during your classes. This passion should also be reflected online to ensure our messaging stays consistent, allowing us to have clear brand development as a Garuda community. 
How to post about The Garuda Method on social media
Reflect the Garuda principles
As mentioned, you want to make sure you're exemplifying our values and principles within your content. Any advice given out should reflect what you have been taught during your teacher training courses.
You can read about our unique principles as a refresher, or alternatively stay up to date with our own social media platforms to get an idea of what we typically post. 
Follow us on Facebook or Instagram. 
Use the correct handles for each social channel
When you post about Garuda, you should tag our profiles. This ensures we can keep up to date with our community, as well as follow and support you as you venture through social media. We also recommend tagging us in your Instagram Stories, as we love to repost them so we can promote you on our main page for over 6,500 followers to see.
 It can also allow your followers to click through to find out more about Garuda if they are not already familiar with our method. Below are our main social media handles: 
Add Garuda hashtags
Branded hashtags are very important if you want to be found by potential clients. 
You are welcome to use hashtags such as #Pilates or #yoga when posting about Garuda as people searching for this will likely be interested in Garuda too. This is an excellent tactic if you want to broaden your audience.
However, you must make sure to use branded Garuda hashtags first, especially if you are mentioning another method. 
The main hashtags you should consider using include: 
#GarudaStudio 
#GarudaMethod 
#GarudaTeacher
If you are posting about a specific Garuda class, you might want to try specific hashtags, for example, #GarudaDhara or #GarudaMatwork.
Use Garuda brand colours and font
For our Garuda teachers who love to get creative with design on their social media pages, then we always recommend sticking to the Garuda branding. 
The main font we use on our website is Times New Roman, and you can change the typeface to whatever you prefer (for example, changing it to bold or italic). 
If you take a scroll through our website, you will notice our brand colours are a mix of greys and also that classic Garuda hot pink, which has the colour code #EC008C. The colour code for our main grey is #6B757E, which you'll see most commonly in our logo. 
For more information about branding, you can go to 'My Membership' in your Garuda Teacher Subscription.
Create a sense of community
As you may already know, at Garuda, we are passionate about creating a powerful sense of community, simply because we are one!
Therefore, you should interact with your followers as much as possible. Ask them questions in your captions or encourage them to tag or share with friends. We want to spread the love as much as possible so we really like to see our teachers doing this.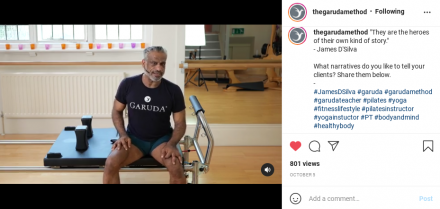 Upload captivating content
Whether it's a photo or a video, your visuals and creatives are going to be the main driver of your engagement.
We recommend posting purpose-driven content with helpful intentions. Your content should always add value to your followers, whether that is telling them about an upcoming class, showing them a new movement or celebrating your student successes. 
In your media, try to represent Garuda where possible. This might mean rocking a Garuda t-shirt or using our equipment in your videos.
Get the Garuda Instructor Subscription for help with your marketing
When you complete a course, you will have the option to purchase our Garuda Instructor Subscription for £75.00 for two years of access. 
If you choose to purchase our 2-year subscription, you will receive access to an abundance of resources, including some marketing materials to help you with your social media. Not only this but you will be displayed as a Garuda on our website, so clients can get in touch to book with you.
Garuda Instructor Subscription
Not a Garuda teacher just yet, but want to get started? Take a look at our range of LIVE online teacher training sessions that are coming up.