Meet Our Garuda Master Trainers: Introducing Eva Winskill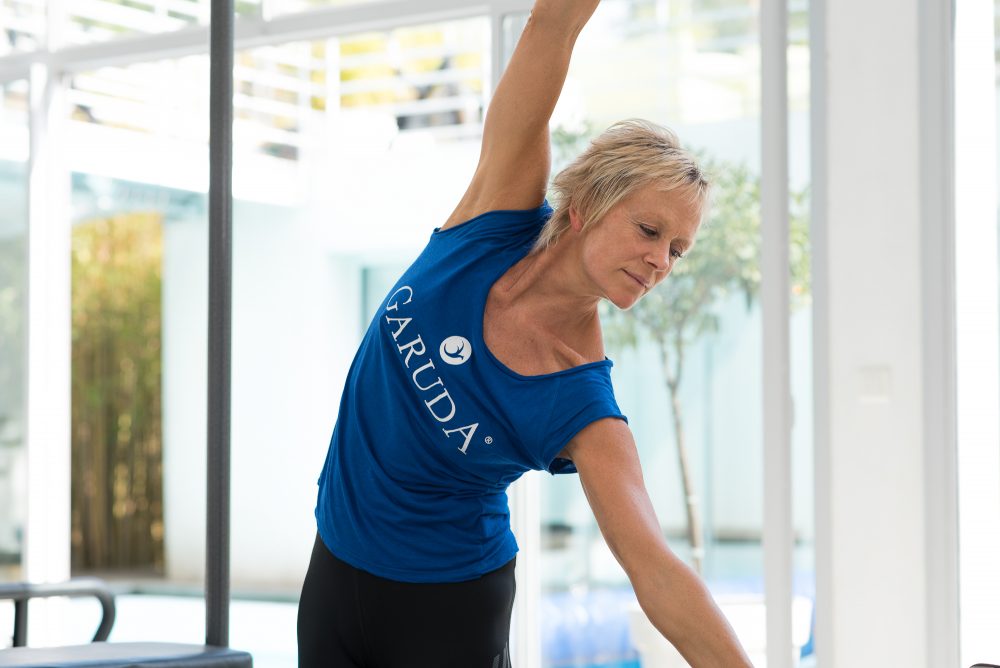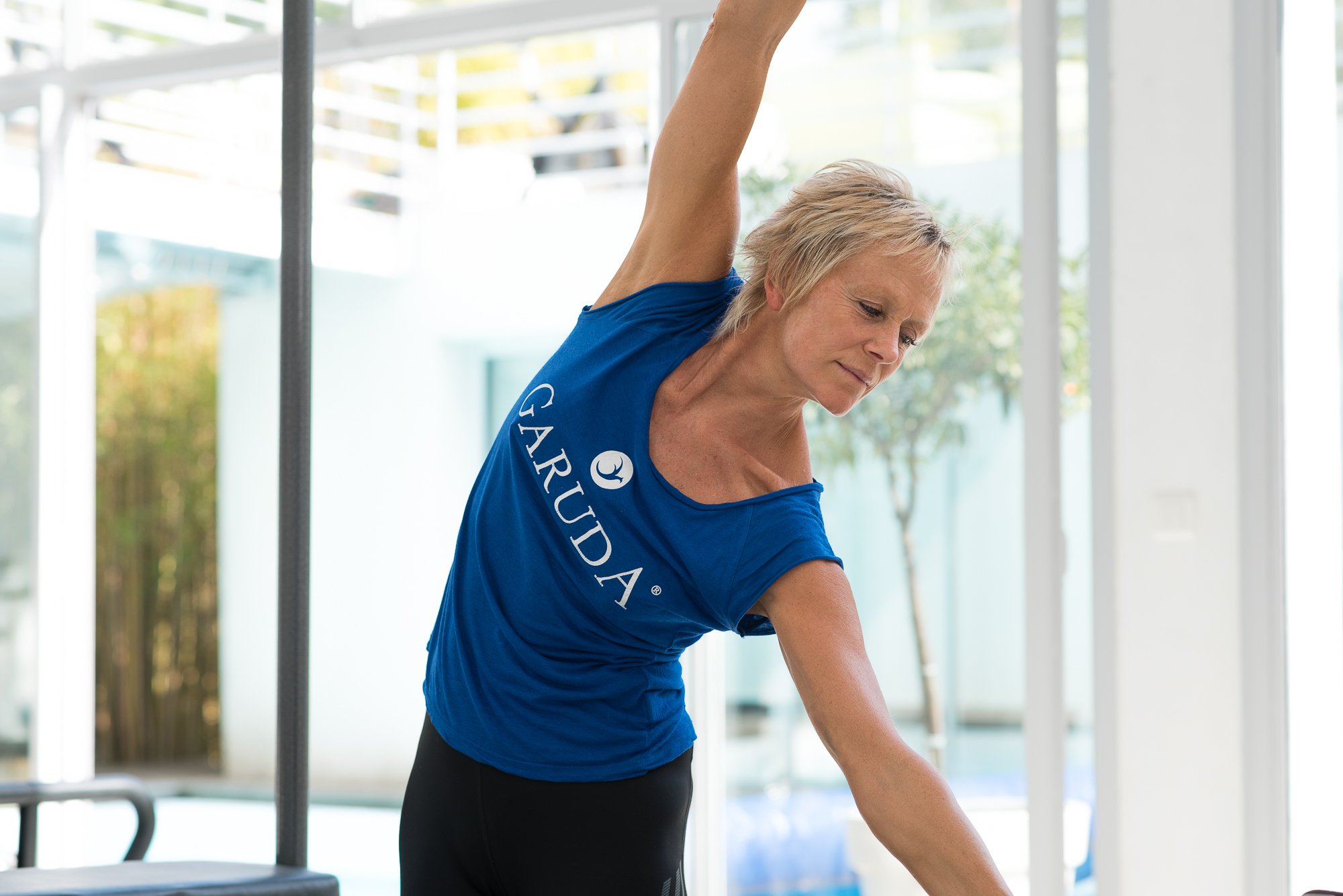 After an exciting journey with fitness and Pilates, Eva is now currently a Master Trainer for France and Switzerland.
We sat down with Eva to hear her incredible story to help inspire you to find your own path with Garuda. 
What were you doing before you discovered the Garuda method?
"I started Pilates with Romana when I lived in New York in 1981 and continued when I went to England the year after with Alan Herdman and Gordon at the Pineapple. In England, I completed my Fitness certification and got my first job at Busy Bodies in London. We had a Reformer so I was lucky to be trained by Michael King in Pilates.
I moved to Paris in 1985 with my husband who was English. I became a Fitness Director at Les Pyramides, but my husband always wanted me to set up my very own Pilates studio in Paris. After he sadly passed away in 1988, I moved to Lyon where I was inspired to start up my own Studio Fit Studio, as that was what he always dreamed of me doing. 
In 1990, the fitness industry started picking up and I was quickly asked to train teachers all around the world. My studio was very busy. But even though I did fitness, my background was in Pilates, so I naturally loved more controlled movements. 
Then, in 2000, Michael King asked me to help him to train teachers in France in Pilates Matwork, but I felt like something was missing. I was used to doing Pilates on the Reformer, Cadillac, Spine Corrector and Wunda Chair but not just on the floor. So I started to mix some yoga into my classes to make them more interesting.
In 2004, I moved to the South of France – St Tropez – where I started up a new Studio that focused on personal training and small group classes.
My Pilates classes became very popular and I tried to find other movements to integrate with my classes, and discovered Tai Chi, Feldenkrais and of course more Yoga."
How did you come across Garuda and what drew you towards it?
"My friend, Magnus Ringberg, is a Swedish yoga teacher. He visited me twice a year to teach me more about yoga and core training, and so I asked him about his movements as they were not just yoga. 
He told me about James D'Silva and his Garuda Apparatus. I had another Swedish friend, Carita, who had done classes with James in London and told me that his method was perfect for me. 
I searched on the internet, bought the Apparatus and travelled to London to complete his Matwork and Apparatus training in 2010."
How has the Garuda method changed your life?
"First of all, it helped my spondylitis, which runs in my family. 
Secondly, I see Garuda as well-being. You live it every day and for that, you will keep your clients forever…"
How did you find the experience of becoming a Master Trainer?
"As I have been training teachers in fitness and Pilates since 1990 it was easy for me to teach something I love.
I did not want to teach it to other teachers before I had trained with it for several years. I went back to London 2-3 times a year to train. I also brought James and other teachers from his Studio to France for several years.
I started my first course in 2013 but since then I still redo the training with James. It is all about continuing to learn for your own body, but also to gain an eye for detail when you watch your clients, as great teachers need to understand the movement to the smallest detail."
What do you love most about being a Garuda Master Trainer?
"I love showing the Garuda Method to the world as it is such an intelligent way to exercise. James is a genius! 
When I run my courses, everybody just loves it and I feel I have done something amazing. I also love the other trainers. Before COVID-19, we always met together at the studio in London. 
James gives us all he can and he never holds back. Alison is also always there for questions and they are both open-minded."
What is one piece of advice you would give to anyone wanting to become a Garuda Trainer?
"Start with the Foundation Matwork, invest in an Apparatus and do a lot of training. 
Take classes from other trainers, practise yourself, especially with your breathing, and observe other teachers to understand how the clients move differently. There is no wrong and right, just different!"
Learn from our Master Trainers: Become a Garuda teacher
Did Eva's story inspire you? If you're already a fitness professional, you're one step closer to becoming a Garuda teacher already. 
If you are based in France or would love to join a zoom class with Eva, you can find her upcoming classes below.
Eva Winskill Upcoming Teacher Training
Alternatively, you can get started with Garuda straight away and become a Garuda teacher in your time with our hybrid classes. Find out more about them below.