Introducing Garuda's New Reformer Machine: Munna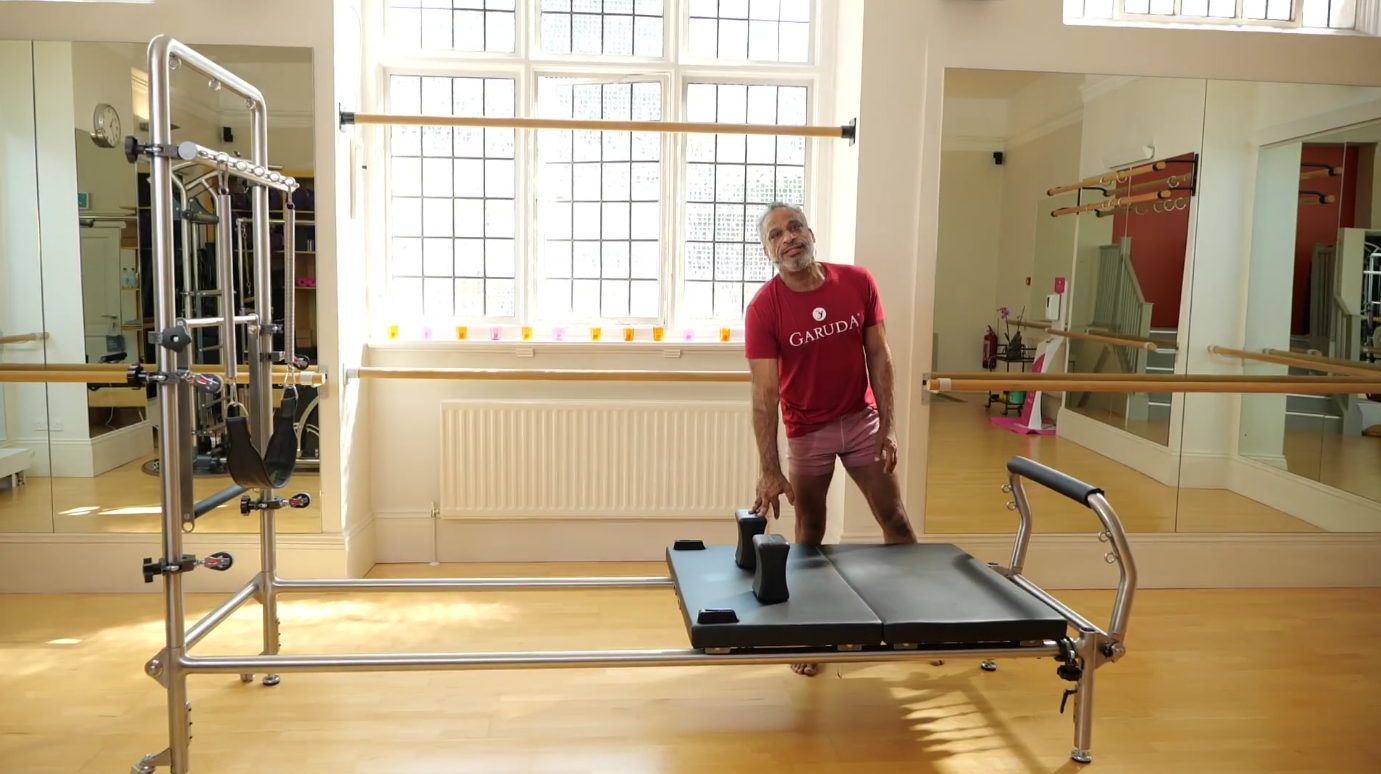 We are pleased to announce our latest addition to the Garuda family: Munna. Here, we will take you through everything you need to know about this extraordinary reformer machine.
Our new Garuda reformer machine: What is Munna?
Munna, meaning "youngest beloved one", is the little brother to our existing Garuda Apparatus. Munna is a reformer machine that has been meticulously designed and beautifully crafted from aircraft steel. 
He carries the requirements of a Pilates reformer machine but also incorporates Garuda's unique and contemporary features. It brings out one of the most significant characteristics of Garuda; the sense of versatility and innovation. Munna truly gifts you with endless potential.
The first and most esteemed feature of Munna is the concisely built yet remarkably effective split carriages. They glide effortlessly along the two railings (traditional reformers are 230cm in length, whereas Munna is 40cm longer for improved range of movement) and can be used together or apart. 
This not only allows for a kaleidoscope of movement to expand your repertoire but the carriages can also be easily taken off to open up space. This helps you make the most of every movement.
Something to also admire is the springs attached to both carriages, which present propensity and movement range. Each spring has two settings to make movements easier or more difficult, ensuring variability and accessibility.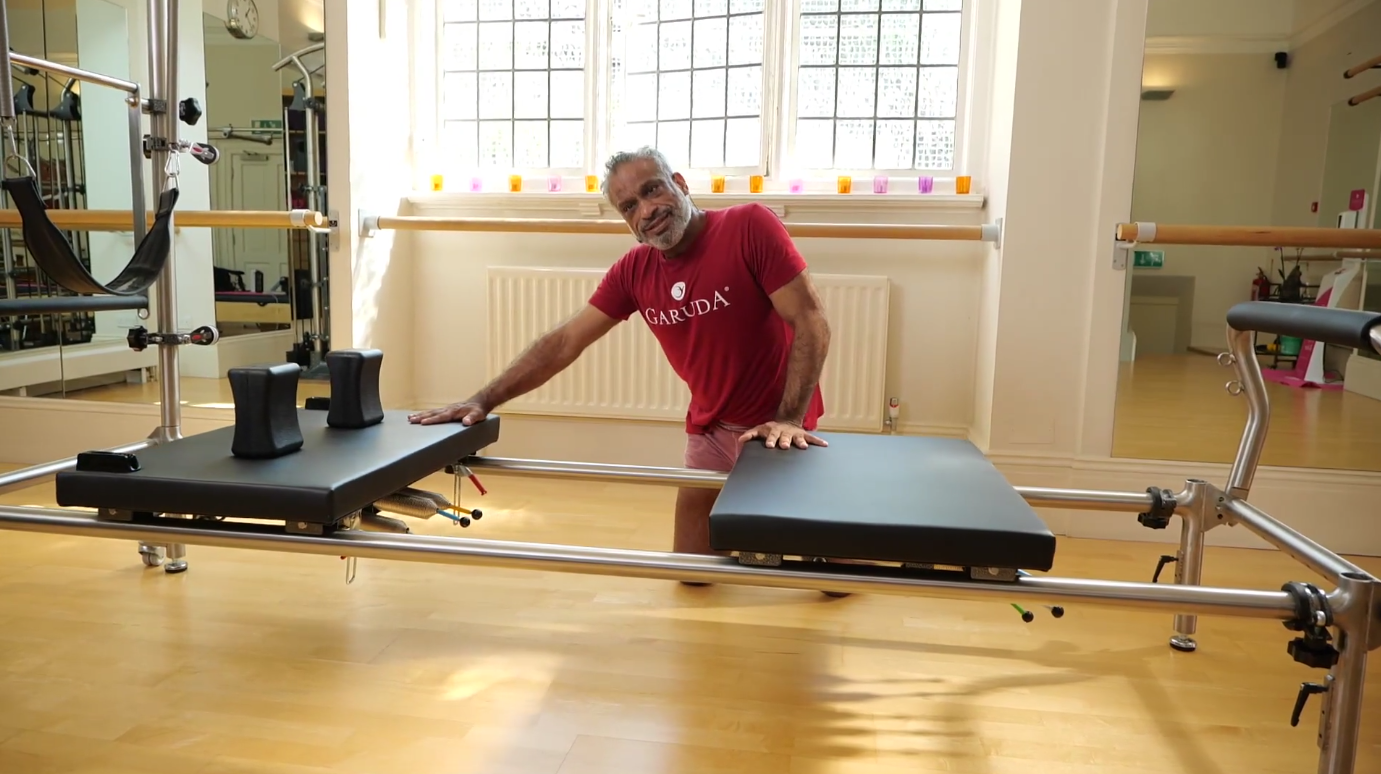 Next stands the tower in all its glory on the opposite end of the reformer machine. The tower is exactly like the Cadillac but even more so. 
It features the Cadillac variabilities as well as accessories such as the Garuda Sling, which gives you the ability to easily practice your expanding Garuda repertoire.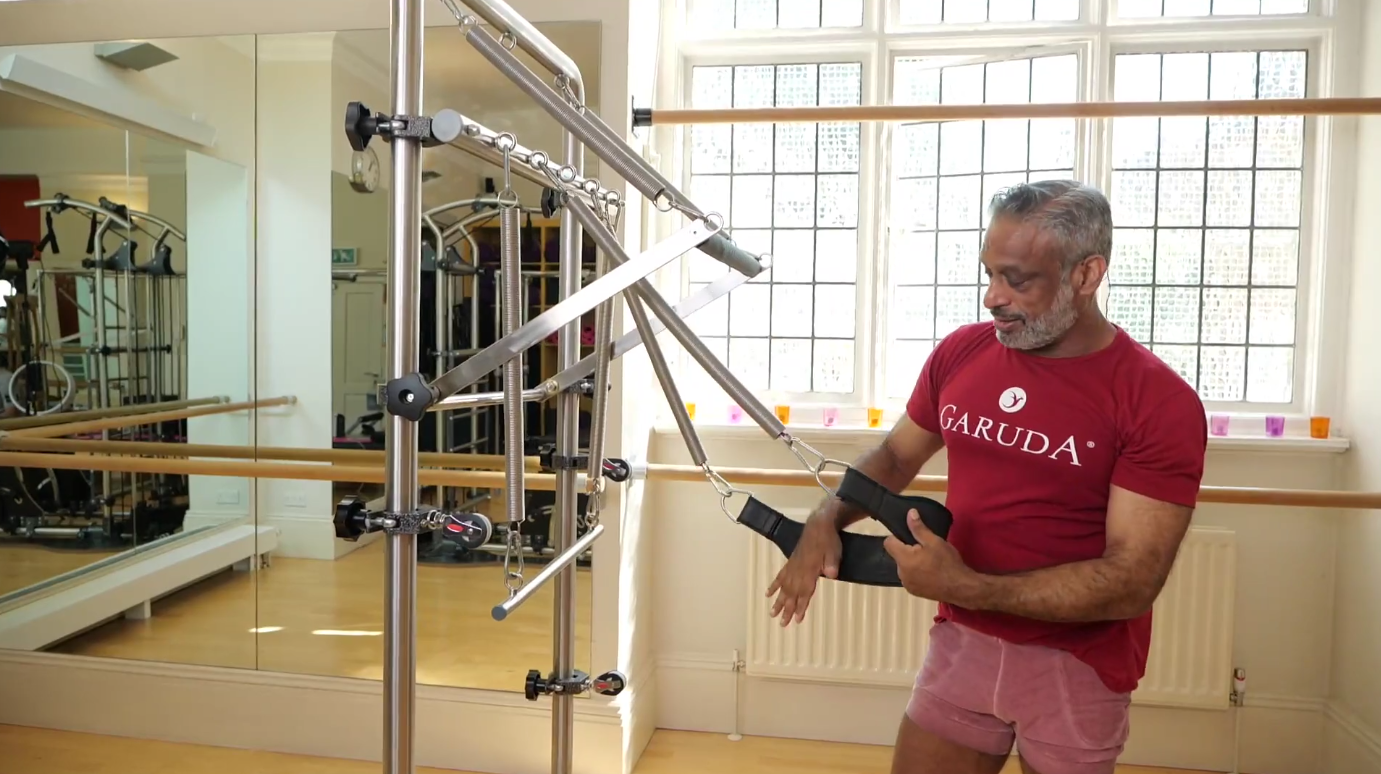 You will also find attached the Wonder Chair, which truly lives up to its name with its wonderful nature. 
The Wonder Chair has two attachments beneath it for springs and is also connected to the foot bar. Since the foot bar is curved, it drastically increases the scope of movement you are able to achieve.
The chair itself can be lifted up and down to be entirely customised to your client's height, and additionally the strength you want to bring into the whole movement. It also features a hand bar for added stability.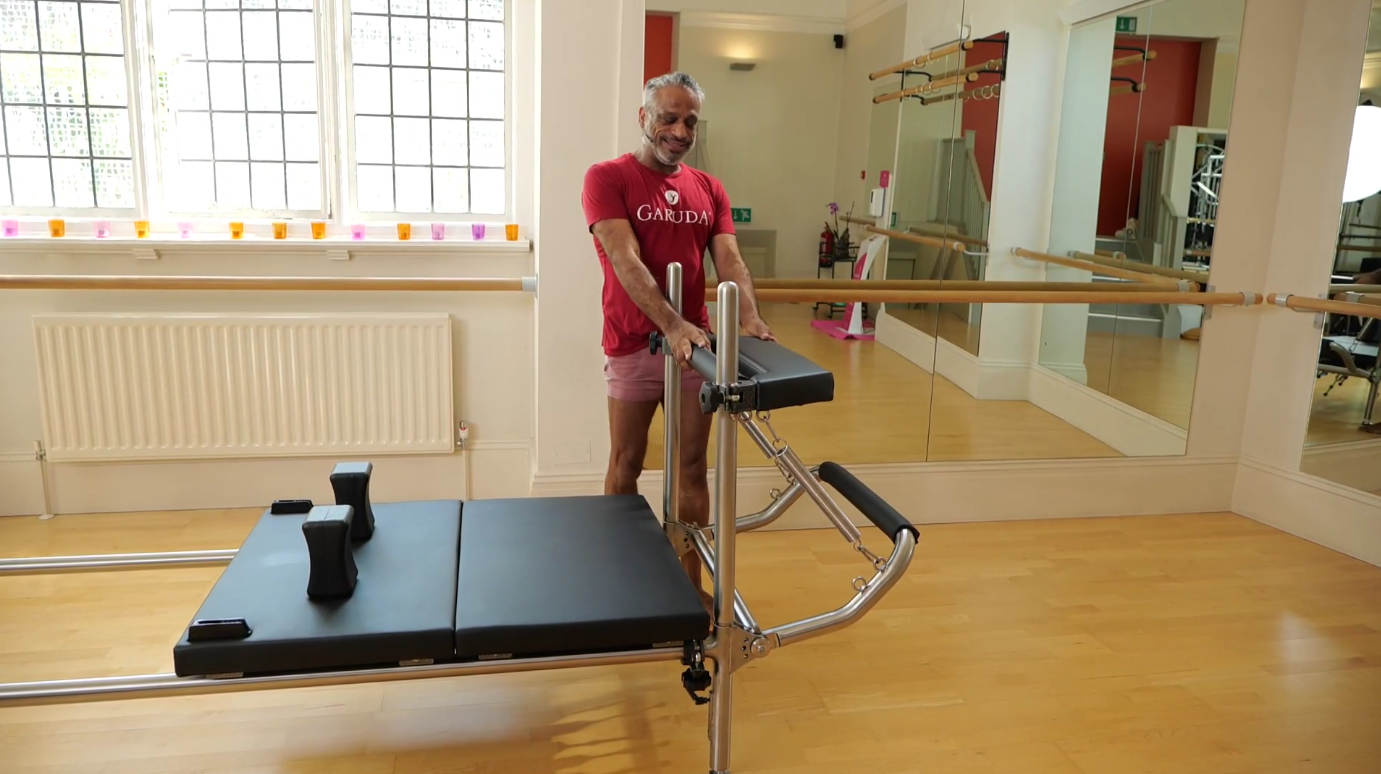 The jumpboard is a strong, durable board that attaches adjacent to the split carriages. This was featured to allow you to land and take off again. But in true Garuda spirit, this innovative board is versatile and can be turned into a mat, which is placed along the railings.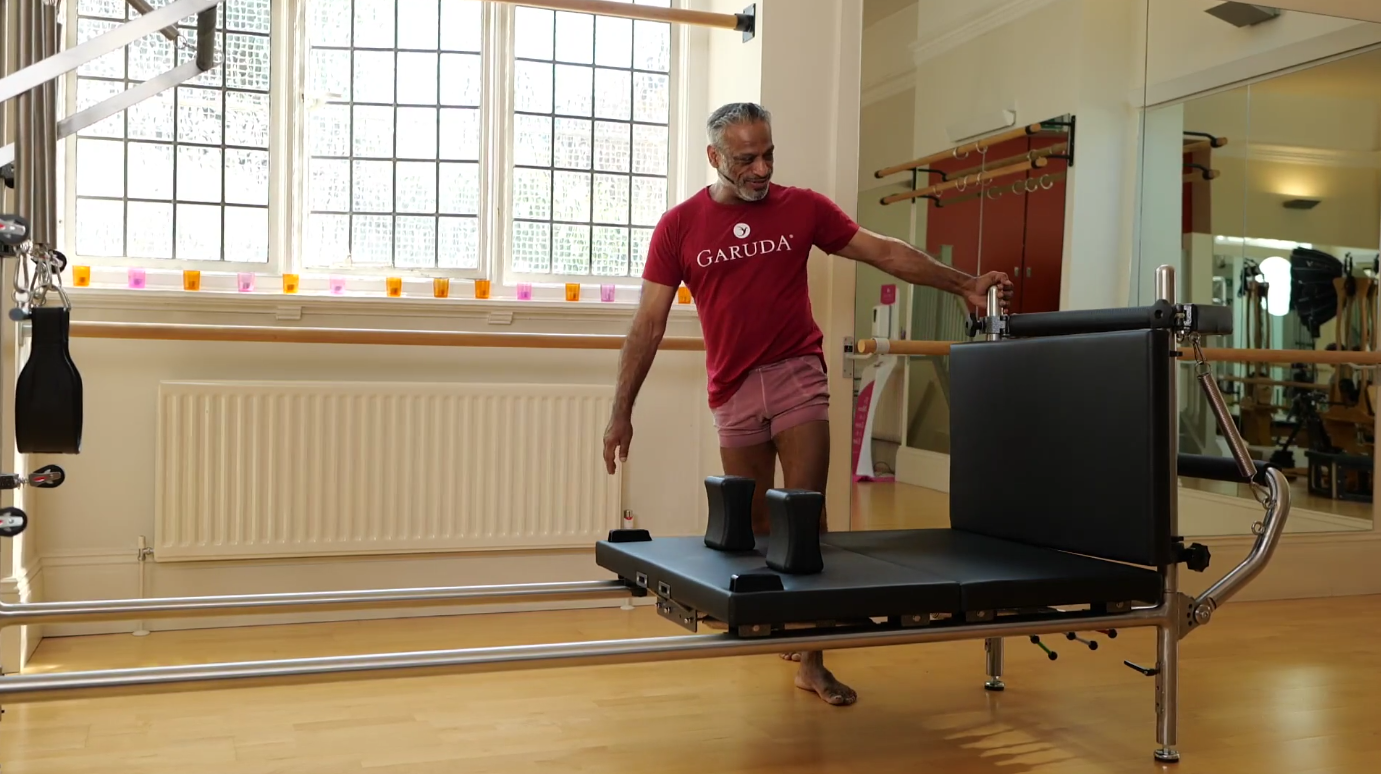 How is Munna different from The Garuda Apparatus?
If you are familiar with our Garuda equipment, you may already know our Garuda Apparatus. Whilst both are made with unparalleled craftsmanship, The Garuda Apparatus and Munna are different in their features and purpose.
Whilst The Garuda Apparatus includes the split platform, Wonder Chair and Garuda Sling, you can see upon first glance that there is a lot more to be found here. The Apparatus is built like a large frame that becomes your workout playground. 
That is not to say that Munna does not incorporate the multi-functionality of the Garuda Apparatus. Munna offers a more compact alternative if you do not wish to have every feature of the Apparatus, hence why Munna is the little brother.
What teacher training courses are available for Munna?
So, what courses can you learn to become a Garuda teacher with Munna? 
The main courses that you can take are our Garuda Reformer teacher training courses. These often range from Foundation to Advanced, so that you can work your way up to become more experienced and expand your repertoire.
Additionally, you can also learn to teach Garuda Tara (Sling) to your clients. 
You can stay up to date with our upcoming teacher training courses here. 
Try the Garuda Munna Reformer yourself
If you feel that Munna would be an excellent partner for your Garuda journey, it is available to purchase below. If you'd like to get in touch with us to discuss whether Munna would be suitable for you, then you can also contact us for more information.