Barre Pilates Method vs Garuda Barre: Which Should You Teach?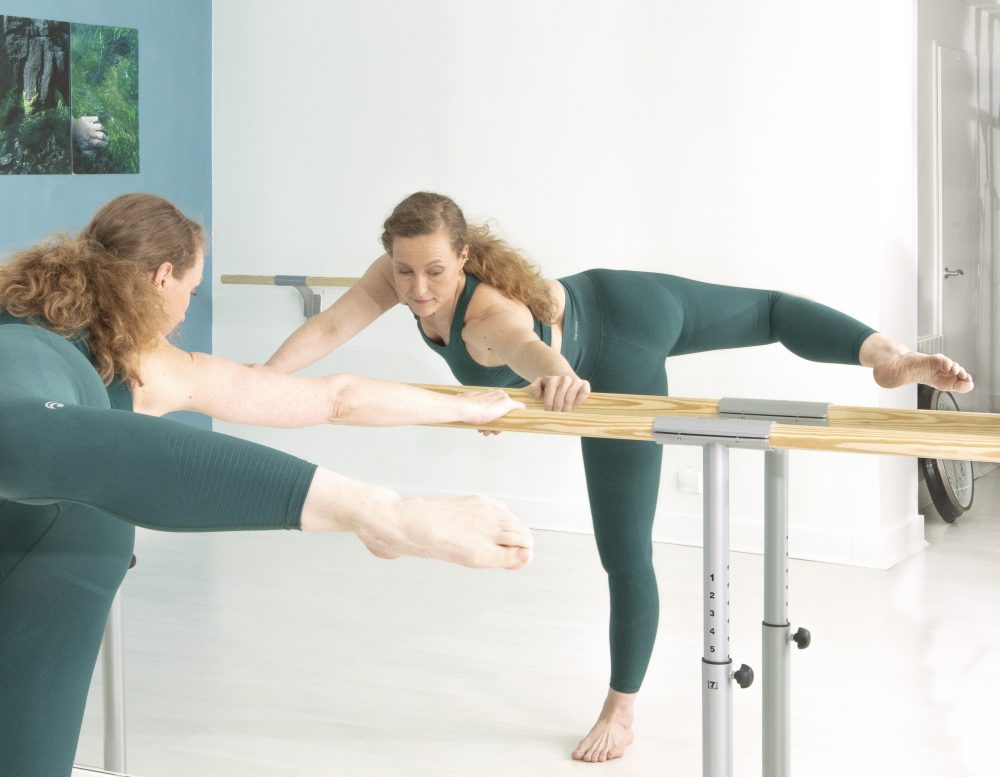 Are you looking to incorporate barre into your teacher portfolio? You may be considering participating in Pilates barre teacher training, but what if there were a better option than the standard method? 
If your clients are craving something both innovative and effective, Garuda Barre might be a good addition to your repertoire.
We've broken down the differences between the barre Pilates method and Garuda Barre to help you decide.
Understanding the traditional barre method
Going back to basics, barre is traditionally composed of ballet or dance-inspired movements. It is fundamentally an aerobic exercise, filled with high reps of small range movements, making it a muscle fatiguing workout.
When you combine barre and Pilates, you instead start to move between small and large muscle groups. There is a focus on core strength, stability and flexibility. 
In a barre Pilates class, you would typically perform ballet-inspired movements, such as plies. Exercises can be performed with the support of a ballet barre, or you might benefit from increased stability by practising free-standing movements.
What is Garuda Barre?
At its core, Garuda is a contemporary fitness system, which encompasses a kaleidoscope of methods including Pilates, yoga, dance and other movement patterns. 
Despite being empowered by these methods, Garuda is its own entity, designed to suit any fitness level. You can read more about Garuda's unique principles.
However, the combination of these techniques flows into our methods, which is no different for Garuda Barre. 
Garuda Barre
Whilst the barre Pilates method is inspired by traditional Pilates moves, Garuda Barre encompasses the best of all fitness worlds. 
It still utilises the grace and physicality of dance and Pilates, however different aspects of yoga asana are brought in to establish alignment and stretch in the body. 
Instead of a focus on either balance or strength, they work side by side to create a sense of length and flow. It has a wonderful movement texture that speaks to the practitioner, and moves from simple to advanced movements throughout.
Whilst partaking in Garuda Barre, you will practise movements freestanding, as well as using a ballet barre and Garuda Barre bands. These come in a variety of strengths to widen the repertoire and challenge the upper torso. 
Garuda Barre is overall an all-aerobic, full-body workout. Rhythm and flow are paramount to the technique, helping your clients stand out of their legs and move in the space around them.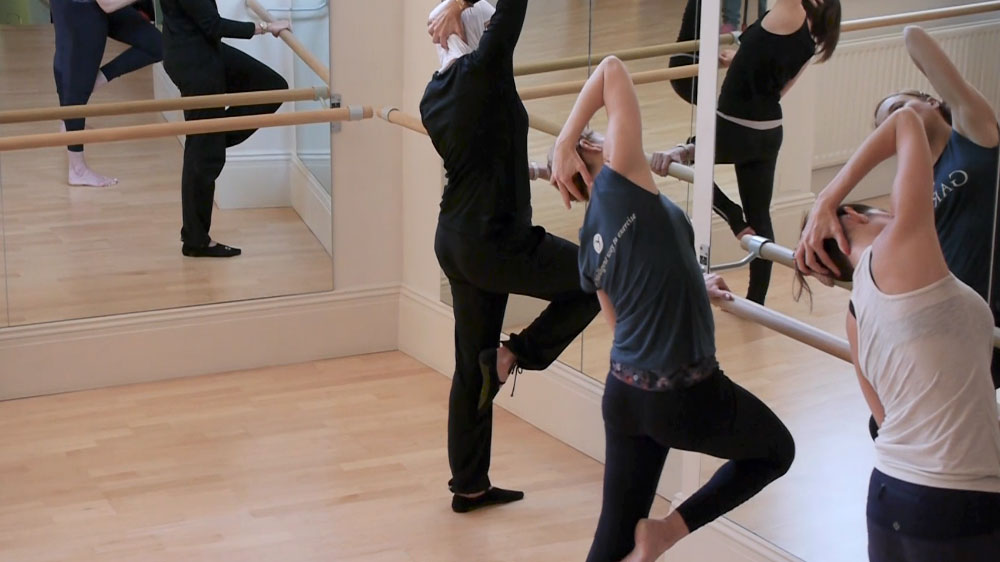 How is Garuda Barre different from the barre Pilates method?
So, how is Garuda Barre different from the barre Pilates method?
Garuda Barre encompasses the best from a variety of methods
Unlike the traditional barre method, Garuda Barre takes principles and practices from a plethora of traditional methods, in addition to its own unique system.
This allows your clients to experience a one of a kind exercise that is more modern and that feels wonderful on the body, through the promotion of rhythm and flow.
Garuda Barre is a well-rounded, effective workout
Traditional barre focuses on building strength through muscle fatigue, whereas the barre Pilates method leans more towards balance training. In Garuda Barre, strength, endurance and flexibility are equally integral to giving your clients a well-rounded workout.
These elements allow Garuda Barre to be an excellent form of exercise. Whilst normal barre classes don't typically involve cardio, Garuda Barre is laced with movements that increase your heart rate.
Garuda Barre combines adagio and allegro movement qualities 
In ballet, adagio refers to slow, controlled and graceful movements. Allegro ballet, however, is a term to describe bright, fast and brisk movements.
Garuda Barre takes these movement qualities and intertwines them with innovative motions, unique to the Garuda method. In Pilates barre, you may find more allegro ballet moves, however including both is vital to building both strength and balance. 
Garuda Barre increases focus and mind-body connection
Within all Garuda exercises, there is an emphasis on the mind-body connection. This is done through breathwork techniques, meditation and positive thinking.
In just one Garuda Barre class, you can inspire your clients to achieve greater innate confidence in their body and mind whilst they nourish themselves in different effective exercises. 
Equipment is incorporated into Garuda Barre
At Garuda, we celebrate how equipment can push our bodies to boundaries we didn't even know we had. Whilst ballet barres are typically the only equipment used in Pilates barre, we use our Mala resistance bands to take barre to the next level. 
It can be used in a variety of ways and comes in different resistance tensions to cater to all fitness levels.
Garuda Barre moves from remedial to advanced
As mentioned above, Garuda Barre caters to all levels. Whether your clients are remedial or advanced, Garuda Barre is highly adaptable compared to Pilates barre and will therefore complement your clients' ability immaculately.
Start your Garuda barre teacher training now
If you were interested in Pilates barre teacher training but would prefer to delve into Garuda Barre, we welcome you to partake in our upcoming courses.
Upcoming Garuda Barre Teacher Training
If you are interested in Garuda and would like to find out more about what we offer, read about the best path to take to become a Garuda teacher below.